Jan
30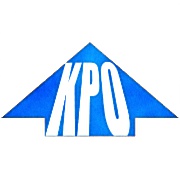 This 2012, Cebu Philippines establishes itself as a ideal Knowledge-Process Outsourcing (KPO) destination, the province develops more training programs to produce highly skilled human resources with honed proficiencies in communication, digital technology, research and business operations.
KPO is an emerging segment in the outsourcing sector that the Philippines has yet to penetrate. Though Cebu is seen as the preferred choice of big KPO multinational companies, such as Wipro, Lexmark, NEC among others, the global KPO market is dominated by India.
Professionals in finance business analysis, human resource management, accountancy, industrial design et cetera, are required for these middle and higher level outsourcing services.
Cebu is confirmed to have the infrastructure potential and the raw talent pool, key ingredients to attract the global the KPO market.
The province has to implement plans to provide highly-trained, skilled workers for KPO to sustain a huge projected growth.
Currently, of the  about 600,000 people are employed in the province's BPO-IT sector, about 75 percent of whom are in customer contact/call center voice-related services.
Jan
23
A pending US Congressional bill seeks to restrain American companies from outsourcing work to other countries. "Call Center and Consumers Protection Bill" (US House Bill 3596) deters outsourcing by making American companies that outsource ineligible for federal grants and loans for five years.
US enterprises are also required to disclose physical location of customer service facilities and agents. Companies that fail to report overseas locations risk paying a penalty of $10,000 a day.
The United States holds the biggest figure of companies outsourcing business operations to the Philippines.
By tapping other markets worldwide, the Philippines, particularly the province of Cebu aims to lessen any potential negative impact US HB 3596 on the local business process outsourcing industry.
Jan
13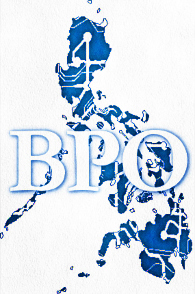 Business technology and research firm Tholons cites five cities in the Philippines among the premier hundred destinations in the world for information technology (IT) and business process outsourcing (BPO) services.
In its 2012 Top 100 Outsourcing Destinations report, Tholons states that Southeast Asia and its countries, particularly the Philippines, is still a "dominant figure" in the worldwide outsourcing industry.
Jan
11
The Cebu Investment and Promotions Center (CIPC) partners with the European Chamber of Commerce in the Philippines (ECCP) to draw in outsourcing investments from countries in Europe.
Business Process Outsourcing (BPO) Cebu prepares to market itself to global markets or regions, other than that of the United States.
The BPO sector in the Philippines starts exploring outsourcing prospects outside the US in order to constantly thrive.
The CIPC-ECCP partnership was forged last year, when both organizations launched promotions of Cebu as an ideal BPO destination for companies and enterprises based in the United Kingdom.
The United States is still the largest client case for the Philippine BPO sector, outsourcing is a global business, and that other non-US multinationals see the Philippines as a prized destination for business investment and outsourcing services.
Last 2011, there were fourteen new BPO companies that came to Cebu that sought the services for CIPC. At present, nearly 70,000 workers are employed in the BPO sector in Cebu. Of this population, 57% work as call center agents.
keep looking »