Dec
9

December 9, 2011 |

Leave a Comment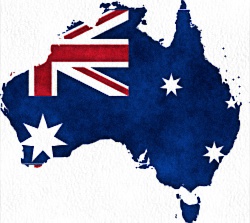 In Australia, more companies are looking into the option of working with the Philippines' business process outsourcing because of its world-renowned status as the ideal destination for quality voice-contact services and customer relationship management.
Australian enterprises see the advantage of highly-trained Filipino call center agents delivering voice services to their customers. The Philippines has also the potential to offer non-voice BPO solutions as well as help Australian companies achieve a strong operational presence in the Asia Pacific region.
Companies outsource for a variety of business solutions and services they require. 'Hiring' teams of talents who can aid the company to perform more efficiently, more effectively and more reasonably priced is what compels business executives to consider taking third-party service providers as working partners.
Like their counterparts in the United States, Australian companies now consider the BPO Philippines' call center services because of the fast intelligence and strong service orientation of its personnel. An article in the New York Times, released just last month (November 25)  report that the Philippines is now the new "capital" for call center services.
Other than contact services, there is a deep, untapped pool of talent in the country for content and healthcare BPO that can be explored—such as data entry and index services, documentation and editing, database development and maintenance, project and resources management, aspects of knowledge process outsourcing that Filipino-owned BPO companies can provide.
Comments
Recommended Providers
Recommended Articles
Ask the Expert
Please
click here
or send an email to
jeff@outsourcing.ph
with your questions about outsourcing.