Nov
3

November 3, 2011 |

Leave a Comment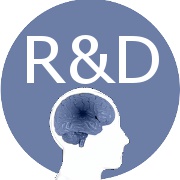 Due to the good stock of quality human resources such as skilled hardware engineers and software developers in Cebu, Philippines; companies such as specialized technology giant NCR are planning to expand their operations.
.
For NCR's captive facility, the Cebu Development Center– the only one of its kind in the whole country—will most likely have sibling facilities whose employees will cater to the needs of NCR's clients in research and development of technical solutions as well as back-end/service support.
The National Cash Register (NCR) Corporation is a technology company based in the United States which specializes in elf-service kiosks, point-of-sale terminals, automated teller machines, check processing systems, barcode scanners, and business consumables. The company also provides IT maintenance and support.
NCR owns and runs a total of 150 facilities around the world, employing 22,000 employees, with its Cebu facility among its fast-growing units.
As part of the NCR's R&D think-tank in self-service solutions development and support, the Cebu facility focuses on fast-lane retail solutions equipment such as Point-Of-Sales (POS), self-service machines, and touch-screen payment machines.
With the vast company portfolio that involves healthcare, hospitality, entertainment, and public sector industries, the NCR Cebu Development Center will expand its scope to provide solution technology, such as in the entertainment sector, like the self-service DVD rental machine and automated movie ticketing machine.
Because of the growth opportunities that includes competent personnel with qualified technical skills and ingenuity, international brands follows NCR's sterling example in establishing R&D centers in Cebu, Philippines.

Full Time Employee Outsourcing
– Hiring the best employees for
BPO Philippines
!
SOURCE:
Dagooc, Ehda. "NCR to expand Cebu facility."
3 November 2011. The Freeman.
Accessed 3 November 2011. Link Here.
Comments
Recommended Providers
Recommended Articles
Ask the Expert
Please
click here
or send an email to
jeff@outsourcing.ph
with your questions about outsourcing.