Jul
27
Cebu City, Philippines — The Mandaue Chamber of Commerce and Industry (MCCI) launches Mandaue Business Month (MBM) 2011 this August.
MBM 2011 activities are designed to inspire, educate people on the advocacy of entrepreneurship.
MBM is an annual celebration done in cooperation with government to highlight public-private partnership. MBM aims to showcase the best economic, social and cultural endowments and potentials of Mandaue City, Cebu, Philippines
Jul
26
According to the Harvard Business Review, a few key essentials can give a project team a fighting chance for success.
What makes a project team work well and succeed can seem like a mystery but a project team with the following defining characteristics can be guaranteed with better chances for success:
A COMMON PURPOSE. Teams form as a result of an outside mandate. To work together effectively, the teams' members need to rally around a meaningful purpose each member has embraced as his/her own.
COMPLEMENTARY SKILLS AND PERSPECTIVES. It's detrimental for everyone on a team to have the same skills and perspective. When members have varying technical and functional expertise and bring different approaches to problem-solving and decision-making make for a more successful team.
MUTUAL ACCOUNTABILITY. The process of agreeing on a goal together will forge trust and build the team's accountability to one another. One cannot coerce commitment.
Jul
25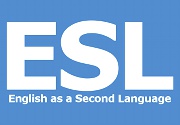 Presently Cebu, Philippines is among the most popular ESL (English as a Second Language) destinations in Asia, particularly for the Japanese and South Koreans.
Record showed that at present, Cebu registered over ten thousand tourists, taking up ESL in Cebu a year. So far, majority of them are Korean nationals.  Education-tourism is now one of the best growth drivers for tourism in Cebu, as this could promote long-staying visitors.
Jul
24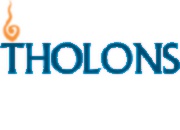 International outsourcing business advisory Tholons trusts Cebu, Philippines is developing further as the premier outsourcing destination in Asia through the improvement of six key areas: 1) workforce, 2) infrastructure, 3) cost, 4) risk profile, 5) business catalyst and the 6) quality of life.
Cebu has made its mark in the global outsourcing industry, graduating in the list of "emerged" cities after constantly topping the "emerging" list for several years.
« go back
—
keep looking »