Jul
9

July 9, 2011 |

Leave a Comment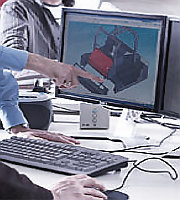 Knowledge process outsourcing (KPO) leads the way in opening more services facilities in Cebu. KPO provides higher-value services that require advanced information search as well as analytical, interpretation and technical skills.
Among the services under KPO are business and financial consulting, legal processes and transcription, health information management, medical and pharmaceutical expertise, intellectual property research, contact centers, creative services, animation and engineering design.
KPO expansion in Cebu, Philippines is to maximize on the advantage of acquiring Cebu's competitive engineers and their services for clients in Asia and around the world.
The country's education system is similar to the United States. Cebu, in particular, produces highly-qualified engineers who can serve in the growing demand for technical illustration and parts management, catering to a number of clients, which heavy machinery, engines designer/manufacturer Caterpillar, mining equipment manufacturer Bucyrus and automobile giant Honda Motors.
There's a services market for onshore, near-shore and offshore-based technical information solutions– specifically developed to meet the needs of major equipment and component manufacturers in industrial equipment and transportation, construction, and agricultural equipment industries; the aviation and aerospace industries; and the military.
Extensive parts information database management systems, complex technical illustrations, and designs computer-based training materials and Internet-based information management solutions are required to be created and developed.
To ensure a continuous supply of engineers, KPO and BPO service sectors has established a local academe partnership with the schools and universities in Cebu.
KPO is optimistic in Cebu, the city-province's business-friendly climate, inexpensive but high-quality workforce and Cebu's recent recognition as an emerged BPO destination prompted clients to invest work/processes to service providers in Cebu and for other companies to expand operations.
Cebu pledges to improve and increase the pool of highly-qualified skilled workers with technical knowledge so it can lead in the booming KPO sector.
The KPO and back office sectors of Cebu are growing at a faster rate than the voice-based sector, according to the Business Process Association of the Philippines. In the next four or five years, voice and non-voice services can be already offered by all provinces in the Philippines.
Comments
Recommended Providers
Recommended Articles
Ask the Expert
Please
click here
or send an email to
jeff@outsourcing.ph
with your questions about outsourcing.