Feb
27

February 27, 2011 |

Leave a Comment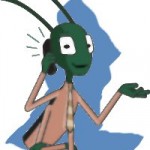 Transferring from one company to another is a trend among business process outsourcing (BPO) employees.
BPO companies are invited to take measures in response of these "job-hoppers."
BPO companies and firms should be selective of job applicants and sieve out those applicants who have worked in many other companies for only a few months at a time.
Instead, job applicants whose recent work experience is the result of spent many years in a particular company but had to move on to understandable circumstances deserve recommendation for these potential employees present discipline, stability and loyalty.
Employees who hop from one BPO firm to another are often those who are undisciplined. They "jump ship" as soon as tasks and projects get difficult.
"Hoppers" test if they get assigned to easy accounts and manageable projects. If they don't like the job they are assigned to, they resign.
Granted that in some projects, the work schedule can be trying for some BPO workers, adjustments are required to be made by the employee with assistance from the BPO firm.
Still despite these minor challenges in attrition around the world, many companies are confident in their choice to make Cebu, Philippines their base as there are many fine local universities and that capable graduates from other universities in other provinces, like Mindanao, come to Cebu for employment.

Full Time Employee Outsourcing – Dedicated, stable working professionals for Hire!
Comments
Recommended Providers
Recommended Articles
Ask the Expert
Please
click here
or send an email to
jeff@outsourcing.ph
with your questions about outsourcing.