Mar
15

March 15, 2010 |

Leave a Comment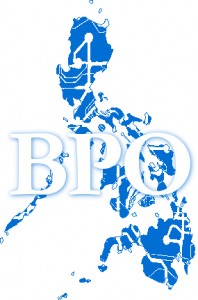 The Philippines' business process outsourcing (BPO) sector growth could accelerate in the first half this 2010 as global regions turn to the country as a premier and trusted outsourcing destination for higher-value services.
Catch up on the latest developments in the Philippines. More after the jump!
BPO service providers are in the process of recruiting more people not only to perform voice services, which was the source of the revenues last 2009, but also for  back-office work and higher-value services.
Not only the service providers, captive facilities and centers of multinationals based in the Philippines are also ramping up in their human resources from the local population of talents.
"People are really ramping up. There are recruitments left and right, so we're seeing a very steep recovery in the first half. The growth will taper off by 2011."

– Gillian Virata, Executive director for Information and Research, Business Processing Association of the Philippines.
Futher more firms from Australia and Canada are looking to outsource to the Philippines  as the BPO sector moves beyond voice and leaning more toward higher-value services.
According to Canadian Chamber of Commerce of the Philippines director Richard Mills, the Philippines is poised to take on higher-value jobs, after proving its worth as a premier destination for voice services.
As part of the initiative to develop the BPO sector to provide higher-end services, Microsoft Philippines offers a free training & software programme for local Web development firms.
Also, Microsoft's WebsiteSpark programme is designed to set up a partner network by connecting Web professionals and hosters with customers, partners and other professionals with complementary technologies. The partcipating companies will receive professional support and training, access to community support, hosting partners and peers with complementary services and technologies, unlimited access to technical managed newsgroups on MSDN and unlimited program support for nontechnical issues.
As this growth spells for more careers for the local talent pool in the Philippines, Senior Vice President of the University of Asia and the Pacific and business columnist Bernado Villegas calls the attention of BPO firms and captive facilities not to repeat the mistakes of industrialists of the 19th century and just treat their recruits and employees as tools and commodities–or else, the industry will self-destruct.
To prevent this, Mr. Villegas calls for corporations in the BPO sector to take care of their employees by providing them information and means to live healthy, moderate and stress-free lifestyles to cope with the rigors of  their labors. Human resource managers and BPO companies should be sincerely interested and deeply invested in the welfare and happiness of their work force.
References:
Ho, Abigail. "No stopping growth of RP's BPO industry." 14 March 2010. The Philippine Daily Inquier. Accessed 15 March 2010. Link Here
Sallan, Edwin. "Wooing Web Developers, MS gives out free tools." 14 March 2010. The Manila Bulletin. Accessed 15 March 2010. Link Here
Villegas, Bernado Ph. D. "Attention HRM of BPO enterprises." 14 March 2010. The Manila Bulletin. Accessed 15 March 2010. Link Here

Outsourcing Solutions, Inc. – your outsourcing partner!
Comments
Recommended Providers
Recommended Articles
Ask the Expert
Please
click here
or send an email to
jeff@outsourcing.ph
with your questions about outsourcing.