Mar
19

March 19, 2010 |

Leave a Comment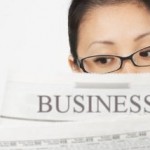 Your Outsourcing Guide.
With well-researched articles and reviews on the latest news and issues on outsourcing business, Outsourcing Opinions is your sure guide to making informed decisions for outsourcing your business challenges for success.
Ireland's health sector and unions at odds over outsourcing
The Emerald Isle's health service management is getting pressure due to its focus on outsourcing jobs as part of new talks between Ireland's government representatives and labor union leaders on pay cuts and public sector reform.
Read more about this development here
Gartner & Ovum surveys show boost in IT outsourcing coming
Results from a recent Gartner survey show that 76% of organizations surveyed were optimistic about the economic recovery time frame and they were seeing recovery as early as 2009 or occurring in 2010.
With such confidence as boost, 85% of organizations anticipate their spending with IT service providers to increase or stay the same when the economy returns. Learn more here
A study by IT industry watcher Ovum show similar findings, about 33% of CIOs anticipate that their budgets on IT outsourcing  will increase through 2010-2011, more on  that here
Cebu to cultivate animation outsourcing
#1 emerging outsourcing destination Cebu will start nurturing animators to strengthen the province's niche in animation.
Through the Cebu Educational Development Foundation for Information Technology (CEDFIT), in cooperation with  the Animation Council of the Philippines and Studio 2,  trainings in animation have started last February 2010, and a second batch of trainings is set for April. Look more into this news here
Comments
Recommended Providers
Recommended Articles
Ask the Expert
Please
click here
or send an email to
jeff@outsourcing.ph
with your questions about outsourcing.