Jun
12

June 12, 2009 |

1 Comment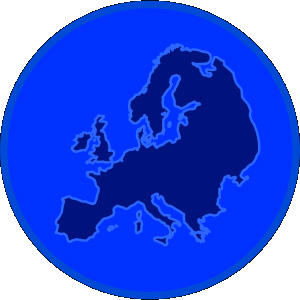 "Old Country" is what immigrants to European colonies used to call EUROPE. With its classical and gothic art, culture and architecture truly standing the test of time, Europe is now the shining new horizon for business opportunities.
India Inc.'s places near-shore facilities on Europe's shores to tap on the specialists there as well as be on the front lines to service the continent's booming business process needs.
TCS, Wipro and Infosys have already expanded operations particularly in Romania and in the Czech Republic which have been found to have attractive conditions.
Human resources training, sharing knowledge processes and encouraging the development of infrastructure are helping the socio-economic climate in those areas.
The animation industry of the Philippines is also setting its sights on Europe. Primarily dependent on outsourcing 2D and 3D animation work from clients in the US, the industry suffered setbacks when the US went into recession.
The Animation Council of the Philippines wants to correct this by promoting the country as a global destination for animation outsourcing, as well as developing original content.
They are already sending out delegations to Southeast Asian hubs like Hong Kong and now stretching their reach into Europe through Paris, France by 2010.
I think it is somewhat ironic that more than century ago, people left Europe in multitudes seeking new opportunities for life and wealth and now, such opportunities can be found on European soil.

Outsourcing Solutions, Inc. – your outsourcing partner!
References:
Cruz, Marinel. "Pinoy Animationi Europe-bound." 19 May 2009. The Philippine Daily Inquirer. Accessed 12 June 2009. Link Here
Thimmaya, PP. "Eastern Europe finds favour with Indian BPO companies." 11 June 2009. Economic Times of India. Accessed 12 June 2009. Link Here
Comments
Recommended Providers
Recommended Articles
Ask the Expert
Please
click here
or send an email to
jeff@outsourcing.ph
with your questions about outsourcing.