Jun
3

June 3, 2009 |

Leave a Comment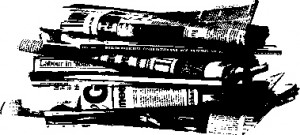 Know your Outsourcing.
Outsourcing Opinions provides comprehensive articles and analyses on the current news and information, from world media agencies and authoritative sources, regarding outsourcing and business.
India Outsourcing
India, the Maharajah of global business outsourcing, shows it is not above using the very strategy that made its sector rich thus extends out domestic work to other off-shore destination like Egypt in an effort to leverage costs as well as tap on the Arab country's population of skilled pros.
Read more on this here
Another Indian IT major in Mumbai, Infosys, is also investing into its off-shore subsidiaries in China, Mexico and the United States to the tune of USD1.3 million to expand business operations and interests.
Know more on this here
A little "Competition" can go a long way
Are you seeing that the price rates of outsourcing services providers are not being cost-effective to suit your business needs?
One recommendation is to continually test the market competitiveness of services from such vendors. As the market continues to change, it is up to companies to ensure that the services being provided remains contemporary and competitive.
Learn how to make sure your business does NOT pay more and get less quality service here
Warning Signs
Your business on software development?  Hope you're progressing nicely but one might just want to check just to be sure that your project does not have any of these 25 "symptoms" of a doomed-to-failure software development project.
Check out the list of these symptoms actually based on real-life situations here
Preparing the Test
For any project, it is wise to plan out every stage but it seems for a large number of projects the testing stage is often left in the lurch without much attention or preparation. The results are always disasterous.
Learn more how to ensure your planning for testing/quality assurance for your project becomes above-par to achieve successful results here
'Small' Business, Big Plans
In the face of the global economy, Cebu can be considered as a small island however its business community expressed optimism that the local economy will not go into a recession despite the sluggish growth of the gross domestic product in the first quarter of 2009.
Read how the island's enterprises are going to gird themselves to face today's economic challenges here
Comments
Recommended Providers
Recommended Articles
Ask the Expert
Please
click here
or send an email to
jeff@outsourcing.ph
with your questions about outsourcing.