May
26

May 26, 2009 |

Leave a Comment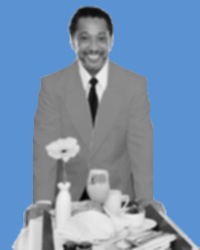 Cost-saving is one approach for businesses and companies to best position and prepare themselves for the soon-and-coming economic recovery.
Outsourcing your processes while keeping your customers is a proven way to achieve that however, Outsourcing can offer more.
A stable and reliable outsourcing services provider should be able to offer your business:
Consolidation
Outsourcers can help consolidate your business processes and functions while you and your customers are assisted  by qualified staff with the right skills and communications set at the right cost rates.
Modernization and Technology
Outsourcers can offer up-to-date software and hardware solutions and upgrade packages to ensure your business runs in a custom-fit, economically-efficient system of operations in which service quality can be improved for the business internal and external customers.
Automation – A well-equipped service partner should have the expertise, technology and applications required to offer your business rapid automation services at cost effective rates.
Multi-channel Communications – Expert and experienced service partners can design, install and maintain a mutiple channel customer service to offer your business customers to communicate their comments/complaints/suggestions through the communication channel of their choice.
Proactive Communications – Service providers can offer echnology and applications needed to deliver proactive communications such as status updates, reminders and other outbound messages for effective interactions with customers
Work-from-Home Employment
Many present or potential employees for your organization would prefer a flexible work schedule with opportunities to work from home. There are outsourcing services providers who can train and maintain employees to apply themselves from home-base while providing privacy and security solutions.
Multiple Vendor Management
Many organizations rely on multiple service providers to deliver services and assistance however this can be taxing when it comes to management. Acquiring the assistance of outsourcers who specialize in multivendor management can help streamline your upplier network while delivering better results at lower cost rates..
Customer and Market Analysis
There are outsourcing services providers who offer customer data gathering and advanced analysis with support solutions that can help your business connect with new clients as well as keep your present clients loyal to you.
Operations Visibility
To better manage your company's processes and progress, a select sort of service partners can offer technologies and applications that can best capture, analyze and report on your business projects and employees' performance  data through sufficient, centralized data management and integrated systems that can be accessed by executives and employees.
Reference:
Ditto, Steve. "Outsource your processes, Keep your customers." 8 May 2009. CRM Buyer. Accessed 20 May 2009. Link here
Comments
Recommended Providers
Recommended Articles
Ask the Expert
Please
click here
or send an email to
jeff@outsourcing.ph
with your questions about outsourcing.