May
13

May 13, 2009 |

Leave a Comment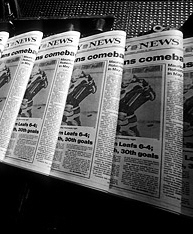 Know your Outsourcing.
Outsourcing Opinions provides comprehensive articles and analyses on the current news and information, from world media agencies and authoritative sources, regarding outsourcing and business.
Better Practice
Threats like fraud and unstable politics could affect your off-shore business interests. An article suggests 8 ways to ensure your company's protection in your off-shore outsourcing contract.
Modify common clauses like "force majeure" provision to encompass other threats.
Extend criteria for eligibility for termination for cause.
Extend change of ownership provisions to address potential supplier breakup.
Establish clear ownership of assets and documentation
Add Clauses And Terms That Address Emergent Concerns
Take advantage of recent lessons learned.
Seek concessions if re-negotiating a contract.
Make sure you secure adequate legal advice.
Read more about these here
Any enterprise would want means towards long-term success, especially in their outsourcing contracts. Here are some tips to make sure your outsourcing ventures delivers.
Due Diligence
Multi-sourcing
Performance Bonds and Guarantees
Notification Obligations
Learn more on these 4 here
Global News
The International Association of Outsourcing Professionals (IAOP) released the rankings for its 5th annual list of the world's leading service providers and debut of the new list for outsourcing consulting, legal and advisory firms.
Get to know who is in the rankings here
Outsourcing to the Philippines
According to a report from consulting firm Ovum entitled "IT services market in the Philippines: a fledgling ready to take flight," the Philippine government's various initiatives for technology adoption will drive the IT services sector's growth as these will provide opportunities for vendors that cater to domestic demand.
Read more on this here
Also, the Philippines' business process outsourcing industry is beefing up its campaigns for recruitment and staffing to meet the demads of the sector. It already has an estimated 60, 000 new jobs this year and is expected to create 700, 000 to 800, 000 jobs by 2011.
Read more on this here
The Philippine island and booming business center Cebu appears to be recovering well with no reported retrenchment losses since the first quarter of 2009. Perhaps it is recovering from the global financial crisis, even faster than other places in the world.
Read more about this here
Comments
Recommended Providers
Recommended Articles
Ask the Expert
Please
click here
or send an email to
jeff@outsourcing.ph
with your questions about outsourcing.