May
29

May 29, 2009 |

Leave a Comment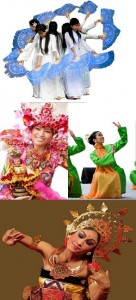 Due to the 1997 Asian Financial Crisis and other economic downturns that preceded– Asia has learned to the value of austerity.
Its banks and financial institutions have built up on high savings rate, trade surplus and became wary of toxic assets– as if to prepare to weather out today's troubles.
The lessons learned from yesterday, applied today will help Asia's attractive future.
Six Southeast Asian countries prove themselves to be the gems of enterprise.
Singapore – The region's most democratic economy whose scope and dynamism surpasses neighboring nations ten times its size. However, its business liberties have made it exposed to the global recession earliest and heaviest compared to others.
Thailand – This newly industralized country is fast becoming the automobile manufacturing hub  for the Association of Southeast Asian Nations (ASEAN) market. By 2004 automobile production had reached 930,000 units, more than twice as much as in 2001. Two automakers active in Thailand are Toyota and Ford.
Vietnam – Its developing electronics industry is being boosted by low wages, high literary rate and a developing middle-class.
Malaysia – The country encourages and protects Foreign Direct Investment (FDI). It earned top marks for extent of disclosure, director liability and shareholder suits in the in investor protection category of the World Bank survey.
Indonesia - An economy built solid on rich resources of copper, gold, nickel and coal– Indonesia is also an attractive destination for business by Islamic investors from the Middle East for sharing similar investment culture and Shariah-regulated banking.
Philippines – The Republic and its people are no strangers to financial crises. From spartan day-to-day economic conditions, Filipinos have survived, succeeded and smiled. Being an important trade center since the Imperial age, the Philippines remains afloat due to its booming business process outsourcing industry and is bullish about acquiring as much as 10% of the global IT outsourcing market.
Accenture, Convergys and Wipro has invested in many captive facilities in the country, has achieved positive results and gains. By 2010, industry leaders expect the sector to generate sales of $13 billion, employing nearly a million to provide not only voice-contact and IT services but also extending into finance, accounting and other corporate back-office functions.
Reference
Balfour, Frederik. "Asia – Weathering the Economic Crisis." 28 May 2009. Business Week. Accessed 29 May 2009. Link Here
Comments
Recommended Providers
Recommended Articles
Ask the Expert
Please
click here
or send an email to
jeff@outsourcing.ph
with your questions about outsourcing.