Apr
15

April 15, 2009 |

Leave a Comment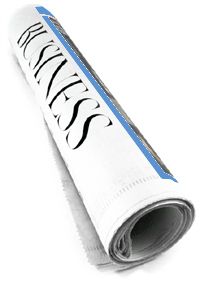 Know your Outsourcing.
Outsourcing Opinions provide comprehensive articles and analyses on the current news and information, from world media agencies and authoritative sources, regarding outsourcing and business.
Enterprising Tactics
Small and medium enterprises (SMEs) are urged to tap the Internet and engage in e-commerce to increase their exposure in the global market.
Read more on the potential of electronic commerce here
Recently, a growing number of advertising agencies have handed off display advertisement trafficking, reporting, and other operations duties to third party specialists.
The main reason is outsourcing can better scale their investment in advertising opportunities to client spending.
Read more about this development here
Legal Process Outsourcing (LPO) is here to stay  but it will be strongest in the areas where it's truly needed. LPO can add value to intangible assets, such as intellectual property and the record keeping of patents and trademarks.
Read more on how LPO can add value to Intellectual property here
Expansion in the Philippines
Global telecommunications network systems provider Pacnet discloses expansion plans in the Philippines and the Asia Pacific with more  plans for possible acquisitions of telecommunications providers in some key markets in the region.
Read more of this recent development here
The global economic slowdown won't stop India Inc. and its business process outsourcing (BPO) companies from expanding its operations in the Philippines. Various financial analysts declare that with its healthy finances, the Philippines remains a good investment site for companies.
Read more of this here
During the World Health Tourism Congress in Manila, delegates gave praises for Cebu's modern medical facilities and services, up-to-standard to global expectations.
Read how medical tourism is booming in the island of Cebu here
Comments
Recommended Providers
Recommended Articles
Ask the Expert
Please
click here
or send an email to
jeff@outsourcing.ph
with your questions about outsourcing.