Apr
11

April 11, 2009 |

Leave a Comment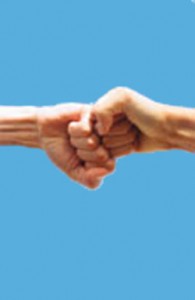 An Outsourcing Opinions article "Go Native or Go Captive" discussed the pros and cons of two off-shoring business strategies: to build a captive facility in a low-cost location or acquire the services of a outsourcing provider.
Now the argument is renewed this 2009.
Outsourcing, lower rates, better services?
According to analyst firm Gartner, the outsourcing market's prices for IT services will continue to fall until 2011. This fall in prices is due to increasing competition between traditional and starting service providers as well as troubling economic times, leading to constraints in many companies' IT budgets.
Presently, there are many on-going intense negotiations between clients and vendors as contracts are reviewed and re-written for terms and conditions, service-level agreements, fees, volumes and low-cost offshore delivery locations.
So vendors are being pushed to provide better services at lowering rates, the chips are stacked heavily against them. However it is advised for clients not to try for the lowest price on outsourcing deals since quality still deserves investment value– making vendors stable and secure, deliver good services and promote a positive business relationship.
Off-shore captive facilities, higher costs, worth the investment?
Many companies, particularly banks, are shifting from acquiring service providers and engaging to build their own captive office facilities in low-cost regions to make the most of the talented personnel and emerging markets.
Since many cases of finances fraud throughout the world led to increased scrutiny and stricter regulations, banks are wary to allow third-party companies to have access and administer sensitive client information.
As the credibility and the competency these service providers diminish, many companies are looking to invest into their own in-house off-shore operations for the benefits of more security, more control and better corporate brand quality of services.
Companies are finding outsourcing too risky. Screening and selecting the right service partner would definitely take time, money and dedication, all of these better spent on building captive offices.
However, the challenge of captive facilities is the operational costs to maintain. Some companies have already been selling their captive facilities like Citigroup, to outsourcers.
References:
Barker, Colin. "Outsourcing Prices Could Fall 10%." 25 March 2009. Business Week. Accessed 7 April 2009. Link here
Heath, Nick. "Banks: Offshoring, Not Outsourcing." 10 March 2009. Business Week. Accessed 7 April 2009. Link here
Comments
Recommended Providers
Recommended Articles
Ask the Expert
Please
click here
or send an email to
jeff@outsourcing.ph
with your questions about outsourcing.