Oct
6

October 6, 2008 |

Leave a Comment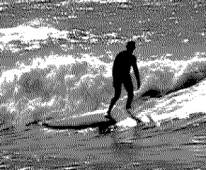 "Be formless… shapeless, like water. If you put water into a cup, it becomes the cup. You put water into a bottle; it becomes the bottle. You put it into a teapot; it becomes the teapot. Water can flow, and it can crash. Be water, my friend…" — Bruce Lee, Jeet Kune Do.
The Philippines being an archipelago with hundreds of straits coursing through around 7,107 islands, having the major population centers situated near the coastal areas and a tropical marine climate that sends monsoon rains and typhoons regularly, one might say that it in their inherent nature that Filipinos know how it is to be fluid and could often see the silver lining behind every dark cloud or on broken waters.
That fluid nature, the ability to adapt well to any changes and meet the requirements of challenges, is a character asset of the Philippines that is advantageous to those eager to create opportunities here.
A Tide of Turmoil
In dealing with the present recession woes in the United States, President George W. Bush signed the USD700 billion bailout bill into law last Friday (October 3), however acknowledged that the help it can give to the country's economy may require time to show.
Not waiting for that, nations in Europe has been enacting policy to protect them and stabilize their domestic markets from the spreading credit crisis. The continent's largest economies– Britain,
France, Germany and Italy are heavily deliberating on a possible bank bailout fund similar to that was proposed and passed by the United States. This was initially opposed last week
The credit crunch is also affecting finances in Asia. South Korea's banks are in a bind, unable to acquire foreign currency funds to the point where its own government would open its reserves and offer loans.
Floating on Troubled waters
In the Philippines, the financial systems have been relatively stable, floating above water.
Former Dean of the School of Economics of the University of Asia and the Pacific and presently the Center for Research and Communication Foundation, Inc. President Emilio T. Antonio, reported that the Philippines has posted real economic gains, overcoming the constant political turbulence, price instability and threats hampering income growth in the past years.
This is due to the country economy is supported by improvements in its cash position, income-spending balance and access to other people's money.
Despite this positive outlook for this year, Antonio advises that 2009 and the following years bear a cloud overhead.
"Don't lose your focus on business opportunities as the economy can still expand despite these threats, positioning is the key."

Emilio T. Antonio, President, Center for Research and Communication Foundation, Inc.
Keeping a Weather-eye out
For the domestic business process outsourcing (BPO) industry, foreign client companies have yet to cancel projects or reduce budgets for outsourced services, such as include customer service, trouble shooting, support and other back-office functions.
According to Business Processing Association of the Philippines (BPAP) Chief Executive Officer Oscar R. Sañez, companies here do tasks that are vital to client companies' day-to-day operations. The effects of the economic slowdown is projected to be seen by next year when clients consider continuing their business contracts with Philippine BPOs. Estimated growth targets for the year could also be curbed as potential partners and investors become more reluctant in entering long-term investments, such as outsourcing of services.
In overcoming this reluctance, the BPAP is calling for the Philippine government to assist in ensuring the attractiveness of the country in terms of modern infrastructure as well as peace and order as it is in this aspect the Philippines is a tough sell abroad due to negative perceptions.
Otherwise, the BPAP and the BPO industry has been marketing the archipelago's tourism appeal along with the business opportunities and the Filipino employee's good work ethic as part of a marketing campaign, "Experience Excellence, Experience the Philippines."
Go with the Flow and Grow
And excellence is what two multinational BPO companies are achieving in the Philippines. According to Vikas Kapoor, president and chief executive officer of iQor– a New York-based BPO– the Philippines is the  number one overseas destination due to its a business-friendly environment.
Compared to iQor's other centers in the world, its BPO centers in the country are performing extremely well because of the availability of the best people and performance.
Global leader in enterprise management, e-learning, back-office solutions and shared services, Convergys Corp has been recently awarded by the US Pension Benefit Guaranty Corp. (PBGC), a federal corporation created by the Employee Retirement Income Security Act a five-year contract to provide high quality, cost efficient customer service for citizens whose benefits are held by PBGC.
This contract must be fueling Convergys newest 6,000-square meter call center facility in Bacolod City which targets to employ at least a thousand employees by year's end. Convergys now has nine call centers in the Philippines, six call centers in Metro Manila and two in Cebu.
Even Filipinos are forging on, investing in their own country's potential. According to Global Gateway Venture Capital (G2VC) founder and managing director Winston Damarillo, USD 4 million is being invested in a local start-up company that would specialize on open-source Web 2.0 applications that are designed using Ruby on Rails, an open-source programming language.
The thing about water is when you remove heat, such as freezing; it expands then forms into a stable solid (ice). If you apply heat, it expands until it becomes a forceful gas (steam) that can put things in motion. Remove or apply heat, either way– water expands. The same with the Philippine economy and its business opportunities, through stillness or storm, it is probably in the best position for anyone.

Outsourcing Solutions, Inc.
– your outsourcing partner!
References:
Comments
Recommended Providers
Recommended Articles
Ask the Expert
Please
click here
or send an email to
jeff@outsourcing.ph
with your questions about outsourcing.