Sep
23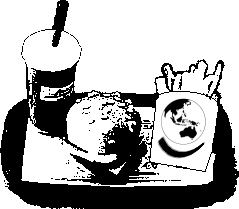 Outsourcing & Food!
Through my humble life experience, I've come to believe that in every human conversation; sooner or later the topic of food is bound to come up. Personally, I find eating to be a divine pleasure and I love talking about food. So, for today I decided to mix two of my favorite things: food and outsourcing.
Sep
22
As governments and business sectors breathe a sigh of relief from surviving the stock storm at Wall Street, it is projected that many companies, from start-up small and medium enterprises to major multinationals, would be working on measures to protect their profitability and business interests from any possible changes in the financial climate.
One possible avenue for easy start-up and cost cutting is acquiring Software as a Service (SaaS), a progeny of IT outsourcing.
Sep
19
The financial storm in Wall Street earlier in the week changed the global business climate and gave pressure on countries, regional economies and their leaders to shelter themselves from the stock market stress.
Let us check on how two major offshore outsourcing destinations, India and the Philippines, stand up to the coming of the storm.
Sep
18
In business, the relationships that you make and maintain matter in achieving success.
Do you need to stay connected and current with your customers but do not have the tech and the know-how?
Outsource your business' social networking challenges and reach new heights in customer service and business success.
« go back
—
keep looking »