Aug
22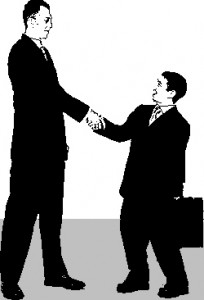 In SMEs Go Global, it is shown that Outsourcing is not beyond the reach of small and medium enterprises (SMEs).
Now a recent university study shows that outsourcing business-to-business solutions can bring SMEs the huge benefits that big companies earn.
Aug
21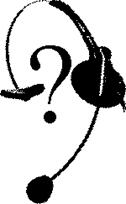 In the recently concluded Economic Forum on Business Process Outsourcing (BPO) held in the island of Cebu, Oscar Sañez—Business Process Association of the Philippines (BPAP), relayed that the local industry has netted USD5 billion for the economy last year, a 300 percent increase from industry earnings last 2004.
Industry players are now challenged to achieve 10 percent of the projected outsourcing and off-shoring market worldwide—or the lump sum of USD13 billion by 2010.
To do so, the industry must overcome hurdles in business environment, locating areas of expansion and most important of all, human resources to meet the demand for professional, proficient services.
There is no substitute for Talent. Industry and all its virtues are of no avail.

– Aldous Huxley, 1894-1963, English Novelist.
To achieve the industry's goals, 560 000 qualified graduates must be ready by 2010. For these graduates to be considered employable, improvements in the national education system are required.
"Talent is our number one concern", confirmed Sañez.
This outlook is also shared by Pankaj Vaish, global managing director of Delivery Network Center for BPO, a subsidiary of Accenture, a technology and consulting business outsourcing giant.
"We want to grow the current operations and do more value-addition to provide end-to-end solutions as well as the underlying technology. The biggest challenge to this, of course, remains finding the right talent and growing leaders."
Sañez and the BPAP urge local regions to ramp up the quality of college graduates, for the BPO companies to partner with the local academic institutions in the development of the curriculum, training of the instructors, support through scholarship programs and technology as well as research to improve employee job satisfaction to curb employee attrition.
Business experts foresee more growth in the Asian outsourcing industry in the coming years but can outsourcing companies be able to cope with the demand?

Outsourcing Solutions, Inc.
– your outsourcing partner!
References:
"Partnership pushed to thrive in BPO." 21 August 2008. Sun Star Cebu. Accessed 21 August 2008. Link here
"Finding Right Talent is the Challenge." 18 July 2008. Economic Times Accessed 20 July 2008. Link here
Mollman, Steve. "Reshaping Asia's Tech Talent Pool." 18 October 2006. Business Week. Accessed 27 June 2008. Link here
Aug
20
Outsourcing isn't only for the benefit of private companies and individuals, agencies in the public sector has turned to outsourcing in lessen costs in operation.
Aug
19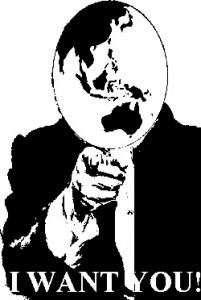 As more and more companies in the West outsource work to achieve flexibility and lower costs, a lot of people are left in the lurch, downsized, out-of-work. Could there be a silver lining to all of this?
Apparently there is. If Life gives you lemons, then make lemonade to sell, even if it means selling it yourself off-shore.
Outsourcing provides opportunities to everyone. It's not taking jobs, but making jobs as well.
« go back
—
keep looking »