Aug
12

August 12, 2008 |

Leave a Comment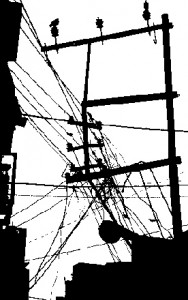 Today's global fuel crisis is affecting how business is done in a bad way.
As fuel costs rise, so does the cost of living for any individual residing and working in a major metropolitan area– enterprises have to attend to their employees' pleas for salary increase, as well as attend to costs in materials, transportation, facilities and power costs.
This situation is forcing businesses and enterprises to look for ways to cut down costs, especially those that are tagged as electricity bills.
Companies have sacrificed the comfort of their employees as well as that of their costumers by switching off air conditioners or setting the thermostat at warmer temperatures as it takes more energy to cool the air.
Some firms made the switch to diesel fueled generators only to end up in regret and more cost as diesel prices rose to comparable levels with gasoline.
Other companies outsource tasks and work to initially lower-cost regions in the world, but the fuel price blight has reached those regions as well.
When companies cannot cope with the surging prices of manufacturing their products or providing their services, when Cost completely overruns any chance for Profit, it all leads to the end– a shutdown of all operations.
Life is a struggle. Businesses and industries are not going gentle into that good night.  They're raging against the dying of the light, or definitely dealing with it for the lights to remain on.
In India, the Department of Telecom (DoT) has issued a memorandum allowing employees of call centers, network operation centers, tele-marketing and such, to work from the comfort of their own homes.
Aside from the obvious reduction in operation costs, this work-from-home initiative can lead to less employee attrition and maybe could allow the hiring of home-bound physically-challenged individuals into the work force of the outsourced services industry.
Despite its potential, having employees work from their homes or telecommute to work is not well-received by many business process outsourcing (BPO) companies in India.
Concerns such as data security as well as the legal prohibition of interconnection between local and international telecommunication networks were raised and answered with alternatives by the Business Process Industry Association of India and some of its member firms.
Another BPO destination, The Philippines is dealing with the energy crisis through other alternatives.
There's been research that the relatively high electricity rates can be reduced through amendments in the country's Electric Power Industry Reform Act and its regulatory/implementation policies, which includes a reduction or scrapping of government royalties of natural gas.
Other than relying on its indigenous natural gas reserves, The Philippines also ranks second to the United States in utilizing geothermal energy.  Among the country's domestic energy resources, geothermal power is the largest supplier of electricity with an estimate of 2,600 Megawatts available for use which hasn't been efficiently tapped into and still has potential for increased capacity.
The Philippine government, through calls and demands from the private sector and public interest groups, makes it an active initiative to explore and expand the utilization of safe, natural energy sources such as geothermal and hydroelectric, and also alternative fuels like biodiesel in order to decrease the national dependency on diesel/gas fueled power plants.
Times change, the status quo is in flux. We have to adapt to these changes and seek alternatives in order to do business with effectiveness, with efficiency and in continuum.


Outsourcing Solutions, Inc.
– your outsourcing partner!
References:
Comments
Recommended Providers
Recommended Articles
Ask the Expert
Please
click here
or send an email to
jeff@outsourcing.ph
with your questions about outsourcing.