Dec
15

December 15, 2009 |

Leave a Comment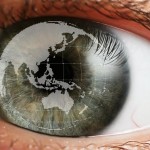 As the year 2009 draws to a close, the chair of the President's Governance Advisory Council of the Philippines, Dr. Jesus Estanislao invites business executives and enterpreneurs to have an open, global outlook for the start of the new decade in the millenium.
With a global outlook, one can take full advantage as well as be aware of challenges that globalization has for, not only for the members of the business community but, all of humanity.
Learn more from the insights of the chief of the Institute of Corporate Directors and the Institute of Solidarity in Asia here
Comments
Recommended Providers
Recommended Articles
Ask the Expert
Please
click here
or send an email to
jeff@outsourcing.ph
with your questions about outsourcing.