Sep
12

September 12, 2008 |

Leave a Comment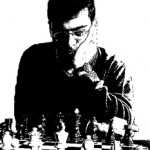 Outsourcing's potential has been proven and now it is growing, expanding into various domains such as core office functions like human resources and accounting, life science developments like biochemical research and drug testing, and technological innovations, especially in software development.
Yet whatever sights we have on the future of outsourcing are still blurred by external factors (politics, society) and also internal problems (infrastructure, talent acquisition). One such internal factor can be deemed as the worm eating at the core and if not dealt swiftly could spell major trouble for outsourcers and their business partners.
In the Philippines, the business process outsourcing (BPO) industry is expanding and earning at a high rate in favorable reach of its growth targets for the year. Just today, two multinational BPO corporations are establishing their operations in the archipelago.
ICT Philippines, a member of the American firm ICT Group– is all set to build a call center operation facility in Cebu this November, housing 500 seats. This is the 7th center that the firm has opened in the Philippines, 6 centers are already operational in the Luzon sector.
The ICT Group is a Nasdaq-listed company that provides customer care and management services, plus related marketing, technology and back-office business process outsourcing solutions to Global 1000 companies,
Multinational information technology (IT) consultancy and outsourcing firm Headstrong is also planning to beef up its present Philippine workforce to more than 3,000 Filipinos for its global expansion in catering IT professional services.
Arjun Maholtra, chief executive officer of parent Headstrong Inc., believes that the Philippines has significant expansion potential and will continue investing in the Philippines' development.
However, a recent global study performed by US research firm Development Dimensions International (DDI) presents that the Philippines' BPO sector has leadership issues that must be dealt with.
Through collaboration with Business Processing Association of the Philippines (BPAP), DDI's reports that only 41 percent of leaders and 32 percent of HR professionals are satisfied with the quality of their leadership development efforts. Though there are immediate succession programs for first level managers, there are only limited efforts to provide succession plans for senior leaders.
Top and human resources management should cooperate in providing means and opportunities to develop excellent leaders whose skills and styles their companies' future can rely on.
This conclusion has been reiterated many times in many web resources: management must make managers, only leaders can train leader-potentiates.
Finding leaders from the workforce can be easy by allowing them to act as leaders.
Good leaders follow structure, a clear direction with focus on target goals and able to organize others.
However good leaders shouldn't be rigid but allow for a degree of organizational flexibility. Good leaders do not work on people, they work on systems that utilize a team's individual strengths and handle the individual weaknesses as well.
Innovation and personal investment into the company's goals are also prime qualities that make potential leaders stand out and these can be brought out if one cultivates an environment where personal contributions are recognized publicly.
When employees can see the value of their work, they feel more valuable themselves, they feel a part of something more important, and they feel inspired to reach higher.
James Todhunter  in Best Practices, CIO.com
The opportunities for leadership training and skills enhancement can occur anytime, even during downturn periods. When team leaders and young managers are pressed hard to produce progress reports and project results, a downturn in operations can be used efficiently in allowing seminars and training activities to occur, in preparation when business returns to normalcy.
These opportunities, as well as a mentor-student approach by senior executives to their subordinates could also bring about "leadership substitutes", where employees can lead themselves to set their self-direction and reinforcement, aligned to achieve company targets and build quality in the process.
Leaders and experts are not born but made. Leaders can make/ influence future leaders.
Outsourcing is a leading trend in global business thanks to the past and present efforts of great business leaders. In order to ensure it remains as a key business strategy in the future, young managers have got to step up and take charge.

Outsourcing Solutions, Inc.
– your outsourcing partner!
References:
Comments
Recommended Providers
Recommended Articles
Ask the Expert
Please
click here
or send an email to
jeff@outsourcing.ph
with your questions about outsourcing.