Jun
20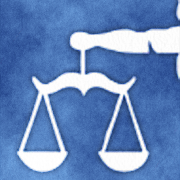 .
.
.
.
.
.
Outsourcing partnerships fail most often due to a misalignment between the client organization's expectations and the service provider's declared results. Whether its too-high expectations or too-low performance can only be determined on a case-by-case basis.
At the start of the relationship, clients need to do a better job of communicating expectations and outsourcing services providers need to execute and measure better the outcomes, against their clients' expectations.
Nov
20
Success can be defined in many ways, but when coupled with "outsourcing" there can only be definite descriptions.
Here are some:
Successful outsourcing extends a company's management team and adds capacity and diversity to the organization, on an as-needed basis.
Successful outsourcing allows companies to become more agile and quickly react to changes in the environment, the market place or competitive threats.
Successful outsourcing allows companies to become more focused on core strategies.
Nov
12
If it's the first time your company would outsource a project, a corporate initiative, service or function to an offshore location like Cebu, Philippines—consider the two key situations outsourcing works best.
First situation is when outsourcing is the only strategy that's available at one's disposal. Second situation is when outsourcing is the best strategy for the job.
The objectives or the desired achievements of outsourcing need to be specifically defined in order to decide that outsourcing to the Philippines is indeed the best strategy or course of action for your company.
Aug
28
Megaworld Philippines announces that its increase in leasable office spaces for BPO companies within The Mactan Newtown due to Cebu's favorable economic climate that is the country's BPO industry experience.
Megaworld expects to offer 150,000 square meters of office spaces in the more than 20-hectare The Mactan Newtown within the next three to five years.
These recent developments are just part of the plan to propel Mactan Island as Cebu's next primary BPO hub. Abundant and cost-effective labor, affordable location, and right assistance from the local government make Cebu ripe for BPO operations.
keep looking »