Jun
4

June 4, 2014 |

Leave a Comment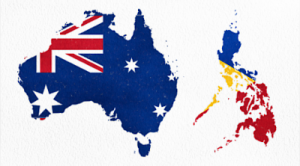 .
.
.
.
.
.
The Philippines' information technology and business process management (IT-BPM) industry expands its presence in Australia, one of the industry's fastest-growing markets.
For the sixth consecutive year, a delegation of the country's top industry players participate in CeBIT, Australia's leading business conference and exhibition for the information and communications technology (ICT) industry. The delegation's aim is to present the Philippines' strong value proposition and to increase presence in Australia.
The delegation is comprised of twelve companies, with the Information Technology and Business Process Association of the Philippines (IBPAP) at its lead and supported by the Department of Science and Technology-Information and Communications Technology Office (DOST-ICT Office) of the Philippine government.
Held at the Sydney Olympic Park, CeBIT provides a platform to Australian firms that turn to outsourcing or off-shoring to increase competitiveness. The event also showcases the country's comprehensive services and capabilities in areas such as IT consulting, software development, customer relationship management, back office support, creative processes, healthcare information management, knowledge process outsourcing, telecommunications, HR solutions, and offshore hosting services, among others.
Last February, Australia's Foreign Affairs and Trade and Investment Ministers, together with the New South Wales Premier, visited the Philippines for meetings with government officials and business community
Australia's Minister of Foreign Affairs Julie Bishop and Trade and Investment Minister Andrew Robb accompanied the New South Wales (NSW) Premier Barry O'Farrell during their visit, the Australian Embassy in meeting with the Philippine Foreign Affairs Secretary Albert del Rosario and Trade and Industry Secretary Gregory Domingo for the 4th Philippines-Australia Ministerial Meeting (PAMM).
"[The Philippines's] high level of compatibility with the Australian market makes us a good complement as an outsourcing partner,"
–- Jose Mari Mercado, President and CEO, IBPAP .
The Philippine government, meanwhile, has expressed its continued support for the IT-BPM industry. Early this 2014, Metro Manila has edged out Mumbai, India to take the second spot in the Top 100 Outsourcing Destinations released by the investment advisory firm Tholons, while six other Philippine cities such as Cebu also make it to the list, which is acknowledged as the de facto ranking for outsourcing cities worldwide.
"We remain committed to our partnership with the IT-BPM industry in pursuing initiatives that drive the development of this sector. This strong collaboration is one of the key factors that the industry is able to sustain its growth and maintain its global leadership position, which is why establishing our presence in key markets such as Australia remains part of our industry benchmarking programs."
–Louis Napoleon C. Casambre, Undersecretary and Executive Director, DOST-ICT Office,
The Philippines aims to be the one-stop information technology and business solutions destination for any enterprise or industry player, for customer relationship management, software and application development, healthcare information management , and digital animation.
Interested investors can find setting up operations in the Philippines to be convenient and cost-effective. Relevant research and due diligence into the right outsourcing partners can ensure a seamless project or staff development process.
The right outsourcing partner plays a pivotal role by working to ensure an enduring supply of qualified professionals, innovative solutions and services. Assistance is further provided through a wide variety of vendor initiatives, including programs for HR development, business development, knowledge sharing, market access and networking opportunities.

Outsourcing Solutions, Inc. – Your Outsourcing Partner!
Comments
Recommended Providers
Recommended Articles
Ask the Expert
Please
click here
or send an email to
jeff@outsourcing.ph
with your questions about outsourcing.