Jun
20

June 20, 2014 |

Leave a Comment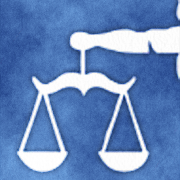 .
.
.
.
.
.
Outsourcing partnerships fail most often due to a misalignment between the client organization's expectations and the service provider's declared results. Whether its too-high expectations or too-low performance can only be determined on a case-by-case basis.
At the start of the relationship, clients need to do a better job of communicating expectations and outsourcing services providers need to execute and measure better the outcomes, against their clients' expectations.
Outsourcing projects may also collapse from misguided motives coupled with a lack of preparation. The simple and obvious solution is to be properly motivated and sufficiently prepared.
It is important for executives to consider when an outsourcing initiative is a viable solution for their enterprise's challenges and when it is not.
Examine the overall motivations to consider engaging the powerful business strategic means, that is outsourcing.
Outsourcing is not a simple initiative. It involves a meticulous acknowledgement of details, for planning and preparation.
Poorly managed projects do not get fixed through outsourcing. A thorough comprehension of the project is required to effectively communicate to the services provider the conditions, challenges and potentials in order for the service provider to work consequently.
Do not outsource when especially the executive or agent-in-charge is not willing to go all out and do everything possible to follow through the success of the outsourcing initiative. All rides on an efficient operational partnership between client and service provider.
Outsourcing is not an escape from dilemmas in operations. Don't move your problems off-shore, learn to resolve them in-house.

Outsourcing Solutions, Inc. – Your Outsourcing Partner!
Comments
Recommended Providers
Recommended Articles
Ask the Expert
Please
click here
or send an email to
jeff@outsourcing.ph
with your questions about outsourcing.