May
1

May 1, 2014 |

Leave a Comment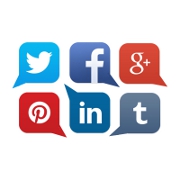 .
.
.
.
.
.
Businesses can experience growth in revenue through the use of social networks for business acquisitions, as there appears to be a direct positive correlation between social networking for acquisition and the revenue growth.
Over the past five years, social networking has substantially grown as one of the most lucrative, high potential marketing and customer relationship management tools. Surveys have found that entrepreneurs and organizations can engage in social networking to acquire customers successfully.
The benefits of the establishment and management of enterprises' presence on social network platforms include:
Identify and target customer micro-segments.
Start or engage dialogues with customers.
Build or develop brand awareness among loyal and new customers.
Companies have used Facebook to create new portals for customers to get to know and to experience their brands.
For example on Facebook pages, a company can sell products and services, can draw in attention via free give-aways for new "likes", can directly address a customer's concerns or complaints, and can promote corporate social responsibility projects.
The idea is for companies to use distinctly unique and interesting means to approach customers, to raise and improve brand awareness.
As social media permeates into everyone's lives, becomes more and more accessible and popular on a daily basis, it can impact business-to-consumer relationships.
Today, now more than ever, companies should adapt their customer relationship strategies.
Companies must reassess social CRM strategies and acknowledge that complete control on the web-based content related to their brands is not possible.
Instead, companies should concentrate in the constant presence and participation in online communities and adapt their offerings accordingly, whilst being consistent (or live up) to their brand's and image's positive values.
The Philippines have been regarded to be the world's most 'social' country, meaning that Filipinos lead in global usage of social media.
Facebook is the most popular social network platform in the country, on which two-thirds of Filipinos that possess internet access have engaged directly with a brand, and have expressed both positive and negative opinions about brands.
Because of their unique socio-cultural behavior to this digital medium, Filipinos are often the subject of studies on social media. This also indicates a special aptitude or proclivity to using social media, that has been often proved to be advantageous in the distribution of news, in the promotion of awareness and advocacy.
Recently, in regard to the social media's trend of selfies, Cebu City has earned the number 9 spot in TIME Magazine's definitive ranking of "The Selfiest Cities in the World" with Manila/Pasig, Philippines clinching the number 1 spot.
Filipinos have a talent with social media that can be used to an enterprise's advantage.

Outsourcing Solutions, Inc. – The Social Media Outsourcing Partner!
Comments
Recommended Providers
Recommended Articles
Ask the Expert
Please
click here
or send an email to
jeff@outsourcing.ph
with your questions about outsourcing.