May
21

May 21, 2014 |

Leave a Comment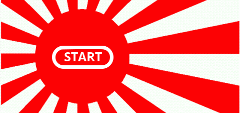 .
.
.
.
Japan's top 20 video game developers send a 50-man mission to the Philippines to explore expansion opportunities as they look up to the country to bring status of Japanese video games further into the western world.
The top-level Japanese delegation, includes Japan's three big names in video games development — Sega, CapCom, and Namco Bandai — will visit the country this May 19.
The delegation is only composed of 20 companies but each firm is sending two to three representatives, thus the 50-member delegation.
During the visit, Japanese game experts will be talking about their games while the others will conduct networking activities. The event was organized by Nikkei Publishing.
The Games Developers Association of the Philippines (GDAP), which is composed of about 40 members including affiliate companies, will network with these Japanese firms. During the business matching, GDAP members can offer 2D art development, 3D art development, and actual game development.
"We know for a fact that Japan needs to expand, the Japanese market in video games, especially in mobile games is already saturated. They want to go out into the world, especially in western markets and if you look to westernize your game, who would they look to among their neighbors that are very westernized, us. We're a very obvious choice."

– Alvin Juban, President, GDAP

Outsourcing Solutions, Inc.
– Your Outsourcing Partner in the Philippines!
Comments
Recommended Providers
Recommended Articles
Ask the Expert
Please
click here
or send an email to
jeff@outsourcing.ph
with your questions about outsourcing.