Apr
1

April 1, 2014 |

Leave a Comment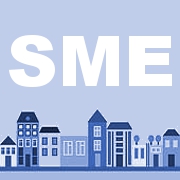 .
.
.
.
.
.
Small and medium enterprises (SMEs) are crucial economic drivers for promoting sustainable economic growth amidst a financial crisis. SMEs serve as good breeding grounds for entrepreneurs and contribute largely to providing employment opportunities for the unemployed.
The critical role SMEs play in an unstable, frugal economy has never been more pronounced today, with all agencies from governments to financial institutions identifying it as critical growth areas.
To realize the vital role on economic development, the success of SMEs depends on how efficiently limited resources are managed.
Small and medium enterprises (SMEs) can outsource some business functions and save costs, focus on core and strategic areas in their businesses.
SMEs can use the growing outsourcing trend in business as an advantage, to become more efficient in operations and stay ahead of their competition.
Companies have long tapped third parties for services such as security and maintenance. Outsourced activities have now grown to include operations, service support, accounting and human resource functions. Companies can tap other parties who can do these functions for them, who can deliver faster services and help keep track of their developments.
Outsourced functions help the company save as it no longer has to hire more employees to do company functions.
SMEs can acquire ICT solutions that give them the added boost they need to optimize their processes and serve their clients better. Specific business requirements of SMEs should include cost-efficient, reliable basic communication, mobility, GPS tracking, inventory system and a good broadband Internet connection. These rank highly on any entrepreneur's list of requirements to effectively run and keep track of business.
These days, many service providers use economics of scale to deliver outsourced business services and solutions at a fraction of the cost of traditional business service firms.
From staffing to graphic design, legal services to accounting, these service providers offer outsourcing solutions for small businesses without the million-dollar price tag that comes with it through automated infrastructure.
SMEs must take care in selecting a service provider. It is important that companies should carefully check their chosen service provider to avoid unclear deliverables and unmet expectations. It is also helpful to have an established coordination and in-house support.
When hiring employees, the company needs to consider their incentives and benefits. In outsourcing, however, the company only considers the provider's ability to deliver service.
Traditionally outsourcing services has been the domain of large business because of the scale of operations. Now, outsourcing offers SMEs the ability to mitigate the costs and risks associated with operations, technology and staffing.

Outsourcing Solutions, Inc. – The SME Outsourcing Partner!
Comments
Recommended Providers
Recommended Articles
Ask the Expert
Please
click here
or send an email to
jeff@outsourcing.ph
with your questions about outsourcing.