Sep
6
There is still room for new players in the Philippines' contact center industry.
According to top officials of Contact Center Association of the Philippines (CCAP), there are still other industries and overseas markets that need contact center services that Philippine companies have yet to tap.
The Philippines is in the strongest position to take advantage of these untapped markets given its stellar performance and recognition as the call center capital in the world.
Sep
2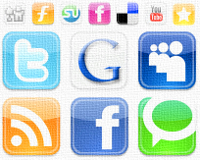 .
.
.
.
.
Companies that jump into social media believe it's as easy as starting a Facebook page. It's not.