Jun
7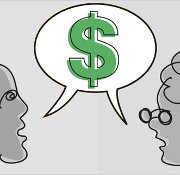 .
.
.
.
.
.
Accounting and finances are being outsourced to the Philippines – the new ideal location for solutions and services as Filipino financial professionals are reputed to be productive and proficient.
An increasing number of companies shift to the Philippines to send accounting work, which is a delicate and precise business process; only proactive professionals deliver good results. Filipino accountants have a good track record in the field.
Essential for any endeavor, accounting is a vital component of any organization.
The benefits of finance and accounting outsourcing to the Philippines are:
1) There are firms and freelance professionals in the Philippines that specialize in accounting and financial services, with the experience and expertise to guarantee accurate, effective performance and results.
These experts offer services in general accounting, accounts payable, payroll processing, accounts receivable, invoice processing, bookkeeping and many other required accounting tasks.
2) These professionals and their services can be hired at affordable rates, which save business costs. Afford to have an accounting department and hire full time employees to do the job, by remote.
As accounting services firms provide from where they are based, this saves office space, office equipment and supplies.
3) The Philippines' finance and accounting practices emulate on the United States laws and accounting systems. Filipino professionals are also trained to communicate fluently in English as compared to professionals of other countries. They are easy to work with; there are no problems such as language barriers, poor comprehension and accents.
The Philippines is now the ideal destination for companies from all corners of the world for fair and sound accounting.

Outsourcing Solutions, Inc. – Your Reliable Outsourcing Partner!
Comments
Recommended Providers
Recommended Articles
Ask the Expert
Please
click here
or send an email to
jeff@outsourcing.ph
with your questions about outsourcing.