Jun
21
In today's markets and economies, businesses face higher costs in maintaining good customer relations and in reaching new customers.
More cost-efficient strategies are being considered, such as forming partnerships with offshore service firms and professionals in the Philippines.
The Philippines is an ideal location, as a multiplicity of administrative and customer support services are accessible to clients or enterprises from the United States, United Kingdom, Australia, or any other part of the world.
Major urban centres in Philippines like Cebu City provide facilities, infrastructures and a professional staffs, who are proficient in communication in multiple languages.
Any enterprise can achieve lower operation costs and higher rate of investment returns, in the Philippines.

Outsourcing Solutions, Inc.
– Outsourcing Services at Great Value!
Jun
14
The global shared services sector and the significance of information technology grows; without limit, particularly in the Philippines.
The country is recognized as the world's leader in voice operations, but other sectors in the business process industry are not to be outdone as the Philippines places second in the list of outsourcing destinations.
Jun
7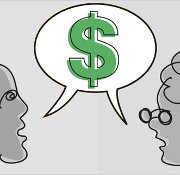 .
.
.
.
.
.
Accounting and finances are being outsourced to the Philippines – the new ideal location for solutions and services as Filipino financial professionals are reputed to be productive and proficient.
An increasing number of companies shift to the Philippines to send accounting work, which is a delicate and precise business process; only proactive professionals deliver good results. Filipino accountants have a good track record in the field.
Essential for any endeavor, accounting is a vital component of any organization.