May
29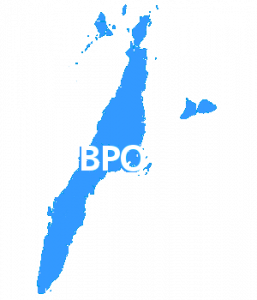 The International Contact Center Conference & Expo (ICCCE) is the premier learning and networking event for the global contact center industry.
It's set this August 28 to 30 at the Philippines' Queen City of the South, Cebu City, at the Radisson Blu Hotel and the Shangri-La Mactan Resort.
May
24
A growing concern is the seeming ineffectiveness of traditional models in helping bridge the IT and business gap as far as building end-to-end ownership of the business process goes.
Moreover, the core of Information Technology (IT) and Business Process Outsourcing (BPO) directly links costs with the volume of transactions required to fill service requests or address service transactions, all of which beg for improved existing operations.
IT challenges include the need to constantly improve underlying systems and operations performance, but among the challenges include funding sufficiency and the deficiency in attention and focus.
For instance, business operations are focused on day-to-day service delivery challenges, customer satisfaction and reducing churns.
To achieve targets, business operations rely on BPO vendors to address operational challenges while looking for ways to reduce headcount.
When traditional models don't work, count on a BPO service partner who can develop solutions to improved operations that can lead to significant savings, added value to services, and increased satisfaction in customer experience.

Outsourcing Solutions, Inc. – Your Outstanding Outsourcing Partner!
May
22
Cebu City vows to be provide highly qualified manpower to the country's business process outsourcing (BPO) industry at the height of shortage in talent confronting the industry.
The local government will improve its current pool of talents in the wake of recent assessment of the Business Processing Association of the Philippines (BPAP) that the supply of manpower cannot meet the growing industry. This shortage, according to BPAP, continues to increase at the rate of 20 percent even as the country has 500,000 college graduates annually.
May
19
Auditing firm Grant Thornton International's 2013 first-quarter International Business Report (IBR) reflects the surge in business optimism in the Philippines.
The Philippines with an optimism "balance" of 90%, ranked world's 2nd in the list of most optimistic business leaders – up from 4th most optimistic in 2012 first-quarter survey.
keep looking »