Apr
15

April 15, 2013 |

Leave a Comment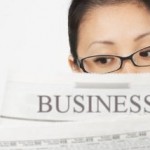 .
.
.
.
Know your Outsourcing.
Outsourcing Opinions provides comprehensive articles and analyses on the current news and information, from world media agencies and authoritative sources, regarding outsourcing and business.
This week, read about the business services providers expanding in the Philippines.
Business process outsourcing firm CustomerContactChannels (C3) is hiring about 2,000 new employees this 2013 as the company adds two more facilities to its operations in Manila, Philippines.
Read more here: C3 opens 2,000 jobs as BPO industry continues to grow
Business process outsourcing (BPO) company 24[7] hires 1,000 more agents for its Philippine operations this 2013 and plans to open three more facilities in the country within the next three years.
24[7] currently has four facilities in Makati City. The Campbell, California-based company has 4,500 agents—about half its global workforce—in the Philippines.
The company ramps up hiring to fill its recently opened site at iSquare Building in Ortigas, Pasig City. The company's fifth site in the country, the iSquare operations will serve "new clients in new industries.
The seven-year-old Philippine operations serve clients from the banking and finance, retail and telecommunications sectors in Australia, the United Kingdom and the United States.
Read more here: California-based BPO company to add 3 facilities, hire 1,000 more for Philippine operations
Talent2, one of the leading HR BPO organizations in Asia Pacific, expands its extensive operations in the Philippines by opening a new, 500-seat, state-of-the-art Shared Service Center (SSC), the central hub of the company's Asia Pacific operations.
The 3,000-square meter state-of-the-art shared service center is at the 7th floor of the Techno Plaza 2 building in Eastwood. This new facility in Manila cements Talent2 as the leading HR BPO provider, establishing a connection to Asia Pacific clients.
Read more here: HR BPO expands philippine facility

Outsourcing Solutions, Inc. – Your Outsourcing Partner!
Comments
Recommended Providers
Recommended Articles
Ask the Expert
Please
click here
or send an email to
jeff@outsourcing.ph
with your questions about outsourcing.