Mar
11

March 11, 2013 |

Leave a Comment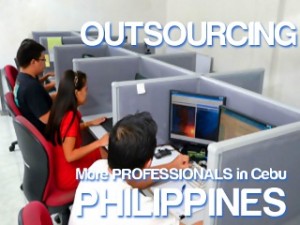 .
.
.
.
.
.
.
.
The Philippines reinforced its position as a prominent choice as an information technology outsourcing (ITO) destination, according to business research group Tholons Inc., which lists the world's top 100 ITO hubs each year.
Among the many leads the Philippine ITO sector has over other destinations, is its convenient connection with the United States market built over through historical and cultural ties producing a reliable workforce of skilled professionals with a solid command of the English language.
When it comes to providing and communicating IT solutions and services to a global market, the Philippines is at the top of the heap.
Read more here, from IT World Canada.
Your Outsourcing Guide. With well-researched articles and reviews on the latest news and issues on outsourcing business, OutsourcingOpinions.com is your sure guide to making informed decisions for outsourcing your business challenges for success.
Check out:

Outsourcing Solutions, Inc. – Outsourcing that Works!
Comments
Recommended Providers
Recommended Articles
Ask the Expert
Please
click here
or send an email to
jeff@outsourcing.ph
with your questions about outsourcing.