Mar
26

March 26, 2013 |

1 Comment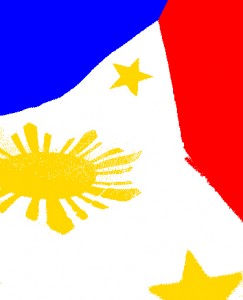 .
.
.
.
.
According to Peter Grauer, chief of Bloomberg L.P. one of the world's biggest and most influential financial news organization, the Philippines was in an "enviable position" compared to other countries that lacked leadership at this time of great economic uncertainty.
Grauer noted that a significant part of Bloomberg's revenue growth in recent years has been occurring in Asia, as both Europe and North America struggle with their economic difficulties.
And within Asia, he said the Philippines' rising prominence was particularly promising.
 "I talk a fair amount about the leadership vacuum that exists in a lot of countries around the world. And I think you are in a very enviable position to have a President who is focused on driving the country forward, creating transparency in the markets and building the economy with a solid and sustainable foundation."

– Peter Grauer, chief of Bloomberg L.P.
Bloomberg is a 15,000-member organization (which includes 2,300 news personnel in various media platforms) and has 172 bureaus in 72 countries.
The Philippines' credit has been improving and is now seen as less corrupt than its other neighbors, such as Indonesia.
According to Transparency International's Corruption Perceptions Index, the Philippines has improved to 105th place in 2012 from 139th in 2009, a year before Benigno Aquino III became president.

Outsourcing Solutions, Inc. – Your Successful Outsourcing Provider!
Sources:
1. Karunungan, Lilian & Teso, Yumi. "Philippines 
Beats Indonesia as Aquino Finds Favor: Asean Credit"
15 March 2013. Bloomberg. Accessed 20 March 2012.
Link here
2. Lucas, Daxim. "Bloomberg chief says PH 
in an 'enviable position". 19 March 2013.
The Philippine Daily Inquirer. Accessed 
20 March 2013. Link Here. 
Comments
Recommended Providers
Recommended Articles
Ask the Expert
Please
click here
or send an email to
jeff@outsourcing.ph
with your questions about outsourcing.