Mar
20

March 20, 2013 |

Leave a Comment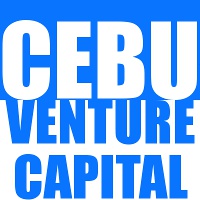 .
.
.
.
.
Cebu City, Philippines is one of the top global destinations to go for outsourcing services.
Earlier in the 2000s, there were only 4 companies dedicated to business process outsourcing (BPO).
By the end of 2012, there are 100 companies and 95,000 workers!
The work of the Cebu Educational Development Foundation for Information Technology has contributed to the development of the BPO and information and communication technology (ICT) industry in Cebu.
The Philippines' software services industry in the country brought in $1.5 billion in revenue in 2012, growing 50 percent from the previous year.
It also registered a 10-percent growth in employment, with 55,000 IT professionals now working in the industry.
Several qualities make the Philippines a viable location for global business solutions, one of which is primarily business communications.
Out of 76 countries that took a test on business English, the Philippines scored above 7.0, higher than some English-speaking countries, which surprised him.
This means Filipino employees can converse, and contribute in English. A Western client can speak with everyone in the team.
The country has about 500,000 graduates a year, who can excel in chosen fields. Majority of these graduates have finished courses in medical and health services, engineering, technology and IT and business courses, which he said are fields that are in demand worldwide.
Aside from business, Cebu offers itself as a complete destination; a recognized tourist spot and retirement haven, with big retail operators and luxury brands expanding operations in Cebu as well as a very wide range of living facilities from condominiums, full-service apartments, townhouses and stand-alone homes.

Cebu Outsourcing – Outsourcing in Cebu Works!
Source:
Aznar, Mia. "Cebu's BPO grew to 100 firms". 
20 March 2012. The Sun Star.  Accessed
20 March 2012. Link Here.
Comments
Recommended Providers
Recommended Articles
Ask the Expert
Please
click here
or send an email to
jeff@outsourcing.ph
with your questions about outsourcing.