Oct
15

October 15, 2012 |

Leave a Comment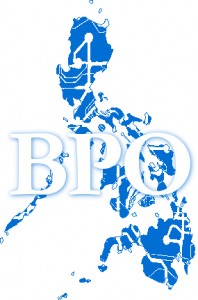 In less than a decade, the Philippines' business process outsourcing (BPO) industry has emerged as one of the world's main destinations for business growth and support.
Even until, the industry shows resilience despite competition from other regions, delivering services that far exceeded most expectations.
The Philippines is very well suited for the type of work BPO requires through its young, English-speaking workforce; culturally-attuned to the West, is to be the perfect raw material to cater to the world's need for services.
Other than low cost of operations, the Philippines' BPO advantage comes to talking with people, understanding their concerns and proposing solutions to problems.
The Filipinos' world-famous hospitality and friendliness has now been translated into success for our BPO sector as the world's number one destination for voice support.
The local BPO industry is also emerging in the field of non-voice BPO and knowledge process outsourcing (KPO).
Education and training is a key component of getting fresh graduates and new hires to work productively to produce innovation.

Outsourcing Solutions, Inc. – Your Outsourcing Services Provider!
Source:
Batuhan, Allan. " The high cost of high turnover." 
12 October 2012. The Sun Star Cebu. 
Accessed 13 October 2012. Link Here.
Comments
Recommended Providers
Recommended Articles
Ask the Expert
Please
click here
or send an email to
jeff@outsourcing.ph
with your questions about outsourcing.