Oct
6
Cebu, Philippines – The tremendous growth of smartphone usage in the world fuels the production of mobile applications, making it a lucrative opportunity for local developers and start-up technopreneurs in the Philippines.
Software products such as games, musical content and applications, backed up by the great talent of local software engineers, could be a huge export market for the Philippines.
Oct
4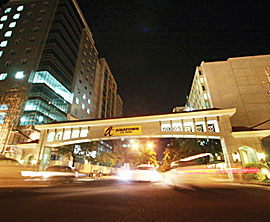 .
.
.
.
.
.
.
Information Technology (IT) parks rise in the provinces outside of Metro Manila, providing infrastructure and connectivity to boost the robust growth of the Philippines Business Process Outsourcing (BPO) industry.
The new IT Parks are in the cities of Cebu, Mandaue, Dumaguete,and in other provinces and municipalities.
Oct
1
.
.
.
.
.
Sales and marketing professionals in Cebu, Philippines stay on top in the highly competitive business in closing deals through cutting-edge, research-based strategies and persuasion skills.
Technology today provides tools to market a product, to close deals with prospective clients, and enrich the human-connection in sales and marketing.
« go back