Oct
8

October 8, 2012 |

Leave a Comment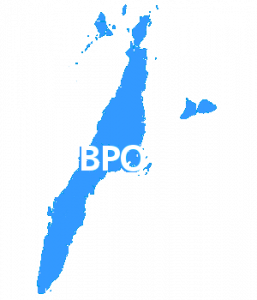 Cebu, Philippines – Cebu is named 2012′s "Most Business-Friendly Local Government Unit" by The Philippine Chamber of Commerce and Industry (PCCI).
The Philippine Chamber of Commerce and Industry (PCCI), which conducted the search, sent a formal communication congratulating the Cebu provincial government on its victory.
The PCCI has, in the last 10 years, conducted a search to recognize cities, municipalities and provinces that demonstrated outstanding efforts in promoting trade investments in their localities.
The PCCI evaluated provinces all over the country based on trade, investment and tourism promotions; public-private sector partnership; micro, small and medium enterprises development; quality management and innovations; and inter-local relations.
The recognition was made possible by the the Cebu provincial government's assistance to the business sector through a collective effort of local governments, residents, Capitol officials, business chambers and non-government organizations.
The provincial government has a strong partnership with the private sector as shown by the many programs the two entities involved, programs such as the Expanded Green and Wholesome Environment that Nurtures or the eGwen, One Cebu program and the Obra Negosyo Eskwela Countryside Enterprise Business Upliftment (ONE CEBU).
These were all initiated with the help of the private sector, Garcia shared with the judges, adding that these innovative programs brought huge impact to the lives of the people.
Products of local traders are also highlighted in the annual One Cebu exhibit which showcases the province's world-class products. The academe, meanwhile, is also involved in a Capitol program where students work with entrepreneurs from the towns to help market their products.
The province also entered into a build, transfer and operate agreement with Filinvest Land Incorporated for a multi-billion peso commercial facility, a BPO complex on a province-owned lot in Lahug, Cebu City.
Cebu has also established sisterhood agreements with other provinces in the country and other countries.

Outsourcing Solutions, Inc. – Partner with Cebu's professionals and experts for business solutions!
1. Pineda, Oscar. "Cebu most business
friendly LGU: PCCI." 5 October 2012.
The Sunstar Cebu.
Accessed 5 October 2012. Link Here.
2. "Cebu chosen most business-friendly."
5 October 2012. Cebu's The Freeman.
Accessed 5 October 2012. Link Here.
Comments
Recommended Providers
Recommended Articles
Ask the Expert
Please
click here
or send an email to
jeff@outsourcing.ph
with your questions about outsourcing.