Apr
10

April 10, 2012 |

Leave a Comment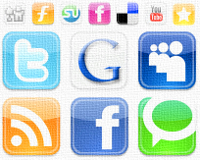 The demand for sharing information to build leads and attract customers is what drives the global boom in digital advertising and marketing management solutions.
Businesses now look into having integrated platforms to manage marketing campaigns across digital media channels and formats including in-stream video, fan pages for their brands, products and services.
The advertising and business process outsourcing industries in the Philippines is now helping clients worldwide to find cost effective solutions to acquire and use new technologies and online media for their business marketing needs.
Online advertising is rapidly growing with the introduction of new gadgets and tools. Companies normally spend 15% to 20% of marketing budget on online advertising.
The advent of smart phones in the market has also contributed to the growing popularity of mobile advertising.
Businesses who want to increase website traffic and sales should look toward dynamic, flexible and eye-catching display ads.
Browsers exposed to digital media ads are three times more likely to end up on a website to seek information about products or to complete a purchase.
Adding a video to the banner can boost website visits six-fold.
Businesses seek to maximize return of investment for every marketing dollar.
By investing in more engaging experiences powered by digital media and video, businesses increase the odds that consumers will spend valuable time with their brand.
For today's consumers, a hard sell approach isn't effective anymore. Studies have proven that consumers trust their peers more than marketers.
Businesses have to engage with their consumers through social and mobile media.
Technologies can be the answer for entrepreneurs who need to engage the modern consumer. Without the quickness of technology, businesses face risk of closing shop.
Rather than find out what a business can do with certain types of technology, an entrepreneur can find out what technology can do for his business.
Also, entrepreneurs can sell their products better if they socialize with their consumers, getting to know them well and know how to catch their attention.
Businesses should know how to use social media to get users to interact creatively and talk about their product. The social media type of sell is experiential and engaging.
After social media, entrepreneurs should advertise vide mobile. The new consumer is increasingly digital and media-rich. They want instant access and are constantly connected. They want to learn things on their own but can only spend an average of 15 minutes at most to be attentive.
The challenge for entrepreneurs is to be able to deliver a satisfying, impressive consumer experience within those 15 minutes.
Comments
Recommended Providers
Recommended Articles
Ask the Expert
Please
click here
or send an email to
jeff@outsourcing.ph
with your questions about outsourcing.