Apr
9

April 9, 2012 |

Leave a Comment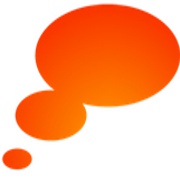 New York-based integrated digital advertising solutions provider, MediaMind announced its expansion in Cebu, Philippines and to double its employee pool this 2012
For clients in media and creative advertising, and publishing, Media Mind provides an integrated platform to manage campaigns across digital media channels and a variety of formats, including rich media, in-stream video, display and search.
The company's decision to expand the service center in Cebu, Philippines, stems from positive experience over the past year and the rich supply of creative talents here.
"The high-quality technical experience and knowledge of local employees combined with the central location of Cebu enable us to provide round-the-clock support to leading advertising brands worldwide,"

– TAMIR ATAR, Vice president for online support, MediaMind.
According to Ian Haigh the company's director for support, Cebu operations lead the provision of the services of its growing clients worldwide.
"MediaMind is looking to hire the best and the brightest web experts in the country. Customer support is a key differentiator for us. By operating a sophisticated service center in the Philippine, we are able to provide our customers worldwide the real-time support they have come to expect from us. While our other hub offices in Asia are limited only to their areas, the Philippine operation is a global facility that serves all clients in the world with its 24/7 customer support."

– IAN HAIGH, Director for support, MediaMind
At present, MediaMind platform runs digital campaigns for 11,000 brand advertisers annually in 75 countries across the globe.
Sources:
1. Dagooc, Ehda. "MediaMind expands Cebu operations"
 9 April 2012. The Freeman. Accessed 9 April 2012.
 Link Here.
2. Cacho, Katlene. "Digital advertising company
 plans to expand operations in Cebu."
 8 April 2012. SunStar Cebu.
 Accessed 9 April 2012. Link Here.
Comments
Recommended Providers
Recommended Articles
Ask the Expert
Please
click here
or send an email to
jeff@outsourcing.ph
with your questions about outsourcing.