Apr
17

April 17, 2012 |

Leave a Comment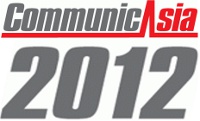 New developments in next generation networks and satellite technology are among the highlights in CommunicAsia2012 and BroadcastAsia2012, touted as Asia's largest ICT and media show this June.
Set to take place this June 19 to 22, 2012 at the Marina Bay Sands and Suntec Singapore, these expos will present emerging trends and provide networking opportunities for industry professionals.
This year's shows will provide more than 20 international group pavilions and Five Techzones that address the most compelling issues for the ICT industry. The spotlight is set on mobile-driven trends.
The shows will also give participants a sneak peek into the latest market-ready devices and mobile apps and solutions, and introduce dynamic industry deals set to alter information and communications technology in Asia and beyond.
EnterpriseIT2012, held in conjunction with CommunicAsia, will host exhibitors, like software and IT systems providers, and enterprise solutions sources. These are international shows where professionals across a range of industries come together for one week.
The events will present Asia's largest contingent of global network and satellite telecommunications, and media technology companies.
These include ATG, Arianespace, Aver Information, Blackmagic, Emerson Network Power, Falcon Interactive, FiberHome, GE Satellite, GlobeCast, Grass Valley, Inmarsat, Harmonic, Harris, Intelsat, Irdeto, NTT Electrics Sennheiser, Snell, Tektronix and Toshiba.
For updates, visit www.communicasia.com, www.broadcast-asia.com and www.goto-enterpriseit.com
Comments
Recommended Providers
Recommended Articles
Ask the Expert
Please
click here
or send an email to
jeff@outsourcing.ph
with your questions about outsourcing.