Apr
30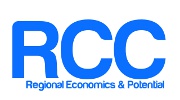 .
..
A Regional Competitiveness Committee (RCC) sets up in eight different provinces and key cities in the country, including Cebu, to gather economic data about provincial communities, and how these fare when compared other Association of Southeast Asian Nation (ASEAN) cities.
The committee is a public-private sector body created to develop strategy for the long-term competitiveness of the Philippines through policy reforms, project implementation and monitoring performance among others.
The RCC network—which includes Cagayan de Oro, Tacloban City, General Santos City, Davao City, Batangas City, Legaspi City, Iloilo City and Cebu— is expected to be in place by June.
The creation of the RCC paves way for the country to be more competitive as each region, city or province would become aware of their strengths and weaknesses. The information of each region, city or province can guide improvements on their individual competitiveness and the whole country's competitiveness.
The RCC would benefit Cebu because it would become a venue for the stakeholders to work together and gather the economic data according to indices which include basic economic information like population, wage rate, infrastructure, and quality of life, education, safety and health, cost of doing business, and the human resources available here.
Apr
23
Information technology (IT) and business giant IBM places a high priority on secondary cities for the company's geographical expansion.
This year IBM's market expansion will be focused on secondary cities in the Philippines, like Cebu and Davao. IBM-Philippines intend to focus serving the manufacturing and retail sectors of Cebu and the agricultural plantations of Davao.
IBM makes a careful selection of cities to expand to, making sure factors like having a large educated population with a significant wealth of IT skills, a city's gross domestic product, attractive industries and enough telecommunications and services, were present so they could introduce their products.
Apr
18
An Internet Protocol Version 6 (IPv6) conference and training workshop is set on April 23 to 27, 2012 at the University of the Philippines Cebu College, Lahug, Cebu City.




The workshop aims to create and sustain a group of experts in the country for future activities such as communities of practice and other common endeavors.
Dubbed as "IPv6 Unleashed: the 2nd Philippine IPv6 Conference and Training workshop", the event will gather IPv6 experts, technical users, policy makers and decision makers in the country, as well as international counterparts  to share their work experiences and best practices on the use of Internet Protocol technology.
Expected speakers for the said event are IPv6 experts from Malaysia, Japan, China, and other South East Asian countries.
The event serves as a kick-off activity for the upcoming event "IPv6 Launch 2012," which will happen on June 6, 2012 to celebrate the 2012 World IPv6 Day.
This joint effort is aided by the Asia Pacific Network Information Centre (APNIC), a regional internet registry in Asia and one of ASTI's training partners, through technology updates and technical knowledge capability building.
This is a project of the Department of Science and Technology – Advanced Science and Technology Institute (DOST-ASTI), in cooperation with DOST-Regional Office VII, DOST-Information and Communication Technology Office (ICTO), the National Computer Center (NCC), and Central Visayas Information Sharing Network (CVISNET).
Program, workshop outline and on-line registration is available at the ASTI Trainings Website. 
Apr
17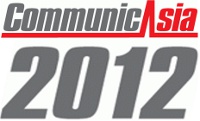 New developments in next generation networks and satellite technology are among the highlights in CommunicAsia2012 and BroadcastAsia2012, touted as Asia's largest ICT and media show this June.
Set to take place this June 19 to 22, 2012 at the Marina Bay Sands and Suntec Singapore, these expos will present emerging trends and provide networking opportunities for industry professionals.
This year's shows will provide more than 20 international group pavilions and Five Techzones that address the most compelling issues for the ICT industry. The spotlight is set on mobile-driven trends.
The shows will also give participants a sneak peek into the latest market-ready devices and mobile apps and solutions, and introduce dynamic industry deals set to alter information and communications technology in Asia and beyond.
EnterpriseIT2012, held in conjunction with CommunicAsia, will host exhibitors, like software and IT systems providers, and enterprise solutions sources. These are international shows where professionals across a range of industries come together for one week.
The events will present Asia's largest contingent of global network and satellite telecommunications, and media technology companies.
These include ATG, Arianespace, Aver Information, Blackmagic, Emerson Network Power, Falcon Interactive, FiberHome, GE Satellite, GlobeCast, Grass Valley, Inmarsat, Harmonic, Harris, Intelsat, Irdeto, NTT Electrics Sennheiser, Snell, Tektronix and Toshiba.
For updates, visit www.communicasia.com, www.broadcast-asia.com and www.goto-enterpriseit.com
keep looking »