Mar
22

March 22, 2012 |

Leave a Comment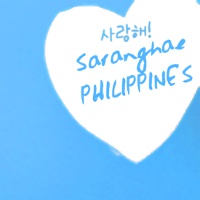 .
.
.
.
.
.
Mutual business relations between the Philippines and South Korea are anticipated to be dynamic, as the Philippines have taken great strides in being the third major investment destination by companies in South Korea.
South Korea is one of the two largest investors in the Philippines today, with ship construction, power generation, manufacturing, and electronics as among the four major South Korean investments in the Philippines.
To sustain this economic partnership, KOTRA, South Korea's government investment and trade agency, hosts the Philippines-South Korea Development/Business Partnership Forum this March 2012.
"[South] Korea is now the Philippines' fifth largest trading partner and third largest investor. Also, the Philippines is Korea's third most attractive investment destination in South Asia,"

– JOHWAN CHOI, Korea Trade-Investment Promotion Agency (KOTRA) Manila Director General and Korean Embassy Trade Commissioner
The forum aims to advance economic cooperation between South Korea and the Philippines, which was the heart of the talks between South Korea President Lee Myung-bak and President Benigno Aquino III during President Lee's state visit to the Philippines in November 2011.
South Korean and Philippine government top brass will discuss the Philippines' current investment environment and deliver presentations on developing mutually beneficial partnerships in infrastructure, agriculture, and natural resources.
SOURCE:
Cahiles-Magkilat, Bernie. "RP Becomes
Korea's Investment Choice." 19 March 2012.
The Manila Bulletin. Accessed 22 March 2012.
Link Here.
Comments
Recommended Providers
Recommended Articles
Ask the Expert
Please
click here
or send an email to
jeff@outsourcing.ph
with your questions about outsourcing.