Mar
26

March 26, 2012 |

1 Comment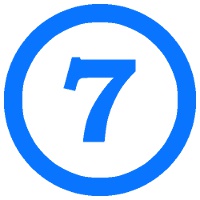 .
.
.
.
.
.
A Business Processing Association of the Philippines (BPAP) survey held this February 2012 reveals seven (7) IT-BPO that must be urgently addressed to ensure that the BPO Philippines industry benefits from trhe growing international demand for its outsourced services.
The chief business development concern is AVAILABILITY OF PROFESSIONALS (1) with the right skills for knowledge process outsourcing (KPO).
Non-voice, complex outsourcing services are the fastest-growing segment of the Philippine IT-BPO industry. This is a positive development that presents the Philippines' potential as a provider of high-value services.
In general skills, ENGLISH COMPETENCE (2) remains the top concern.
This year's survey introduced a new skill area, VALUES AND WORK ETHIC (3), and it resonated with respondents as important as the ability to speak English. Executives are concerned with emotional maturity of their employees.
As BPO Philippines expands KPO capability and service delivery, executives believe A DEEP ACADEMIC-INDUSTRY PARTNERSHIP(4) ensures talent supply.
The Philippines IT-BPO Road Map 2011-2016 calls for LIBERALIZATION OF FOREIGN INVESTMENT IN EDUCATION AND TRAINING (5) to allow institutions to prepare students for careers in IT-BPO.
The industry is already working closely with the Department of Education and the Commission on Higher Education.
Concern over PERCEPTION AND BRAND VISIBILITY (6) of the industry also increased. This signifies the importance of positive perception of the industry and the opportunities it provides among students and the people who influence them, especially parents.
This year's survey showed some easing of concern over INVESTMENT INCENTIVES(7). This shows that BPO companies see that government policy makers understand the industry and will do whatever necessary to sustain investment.
 
Source:
Hamlin, Michael. "IT-BPO on a roll."
21 March 2012. The Manila Bulletin.
Accessed 23 March 2012. Link Here.
Comments
Recommended Providers
Recommended Articles
Ask the Expert
Please
click here
or send an email to
jeff@outsourcing.ph
with your questions about outsourcing.