Mar
28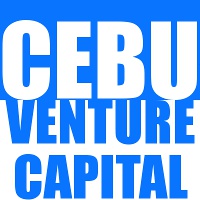 .
.
.
.
.
.
.
Cebu, Philippines – A Silicon Valley based capitalist, John Kim, recognizes Cebu's community of technology experts, whose concepts and works have good potential in the global commercial market.
Cebu is developing its own venture capital market to make the province a legitimate information and communication technology hub, a bid to becoming Asia's "Silicon Valley."
Mar
26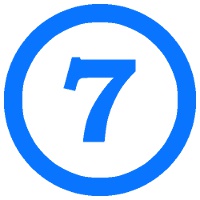 .
.
.
.
.
.
A Business Processing Association of the Philippines (BPAP) survey held this February 2012 reveals seven (7) IT-BPO that must be urgently addressed to ensure that the BPO Philippines industry benefits from trhe growing international demand for its outsourced services.
Mar
24
.
.
.
.
.
.
The Philippines is in the best position for expansion in non-voice services and catch up with India as a leader in non-voice business process outsourcing.
This forecast has been announced during the Asia CEO Forum last March 15 at the DusitThani hotel in Makati City, Philippines.
The Asia CEO Forum is the largest networking activity organized for multinationals and local business leaders. Some 150 leaders of top business organizations were in attendance.
The Asia CEO Forum focuses on key issues that cut across various industries and promotes the Philippines as a leading business destination in Asia.
"The Philippines is certainly ready for non-voice services. It is already demonstrating its capability for non-voice activities, be it Information Technology engineering service offering support, animation, human resources and knowledge process outsourcing.

There are companies that specialize only in non-voice.  I would expect the Philippines to grow well in this market in relation with India."

– DAVID RIZZO, President for Asia-Pacific of Teleperformance.
Teleperformance has its largest English contact operations in the Philippines.
"Our growth strategy is continue to focus on the Philippines being a premier solution for English language offerings for our markets in the US, United Kingdom, Australia and Canada. We are identifying new field locations across the country to support the expected growth of demand in market."

– DAVID RIZZO, President for Asia-Pacific of Teleperformance.
Living in the Philippines for nine years, Mr. Rizzo also oversees Teleperformance's operations in China, India, Vietnam and Singapore. The company is positive on its growth prospects here, confident in the efforts of the government and the private sector to address the labor supply lack.
"Fortunately, there are industry association groups like the BPAP (Business Process Association of the Philippines) that are going through the appropriate channels to bridge the gap and ensure that the pipeline is extended,"

– DAVID RIZZO, president for Asia-Pacific of Teleperformance.
The Philippine government plans to introduce two additional school years in the basic education system, with emphasis on English education. This develops the annual available labor supply beyond what it is today.
A growth in non-voice activity would help the Philippines grab a bigger share of the global outsourcing and off-shoring industry. The Philippines last year overtook India as leader in call center services in revenue and employment.
Research company Everest Group estimates the Philippines' contact services to have earned USD7.38 billion in exports last year, surpassing India's USD7 billion.
The Philippines' call centers employ about half a million, compared to India's 350,000.
 
Source:
 "Philippines Poised For BPO Leadership".
 18 March 2012. The Manila Bulletin.
 Accessed 22 March 2012. Link Here.
Mar
22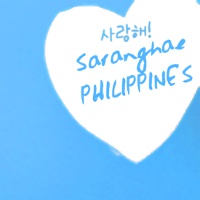 .
.
.
.
.
.
Mutual business relations between the Philippines and South Korea are anticipated to be dynamic, as the Philippines have taken great strides in being the third major investment destination by companies in South Korea.
keep looking »