Feb
7

February 7, 2012 |

Leave a Comment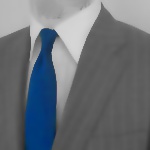 White-collar professionals in the Philippines, such as architects, accountants, lawyers, nurses, even physicists and teachers can take advantage of the demand in Knowledge Process Outsourcing (KPO) services.
KPO, is one of the sub-sectors in the outsourcing industry where Filipino professionals get employment of the multi-billion-dollar outsourcing industry in the world.
This level of outsourcing services requires specialized and highly educated professionals such as financial analysts, people with extensive experience in key industries or crafts or who have master's degrees in business, medicine and design.
Through "cloud computing", anyone can build a virtual workstation or workplace online/on the Internet, being able to market their professional expertise and skills to service clients worldwide. Professional services can be off-shored.
With the Philippines' surplus of educated experts, these professionals would no longer need to apply work abroad, since they can earn the same salary levels through cloud computing services.
Filipino pros in accounting, human resources management, marketing and advertising can offer themselves as consultants to multinational companies around the world.
These enterprises are seeking good and affordable professionals to help operational requirements including HR, marketing and planning, accounting, among others.
Comments
Recommended Providers
Recommended Articles
Ask the Expert
Please
click here
or send an email to
jeff@outsourcing.ph
with your questions about outsourcing.