Feb
16
Philippines. Accenture recently launched its second Ideas Exchange Facility at the University of the Philippines-Diliman to boost the experience of education of students and faculty.
Accenture's Ideas Exchange facility serves as a hub for students and faculty to hold meetings, discussions and brainstorming sessions.
The Ideas Exchange is part of the company's corporate citizenship focus on "Skills to Succeed" where by 2015, Accenture would have equipped a quarter of a million people around the world with the right skills to land employment or start up their own enterprises.
Through its Ideas Exchange facility, Accenture Philippines will conduct on-campus learning sessions and one-day career talks for top graduating students majoring in Accounting, Technology and Engineering.
The facility will also upgrade campus equipment and technology so that the students can access a more current training experience to prepare them for the demands of the corporate world.
"Accenture is committed to promote productivity and collaboration and encourage creativity among the beneficiaries, especially students, to help them realize their full potential as future professionals."

–George Son Keng Po, technology lead of Accenture Philippines
The inauguration rites were held at the at the UP Alumni Engineers Centennial Hall, UP Diliman campus.
Last 2010, Accenture unveiled its first Ideas Exchange facility at the Polytechnic University of the Philippines.
Feb
7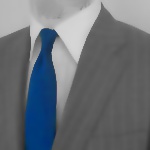 White-collar professionals in the Philippines, such as architects, accountants, lawyers, nurses, even physicists and teachers can take advantage of the demand in Knowledge Process Outsourcing (KPO) services.
KPO, is one of the sub-sectors in the outsourcing industry where Filipino professionals get employment of the multi-billion-dollar outsourcing industry in the world.
This level of outsourcing services requires specialized and highly educated professionals such as financial analysts, people with extensive experience in key industries or crafts or who have master's degrees in business, medicine and design.
Through "cloud computing", anyone can build a virtual workstation or workplace online/on the Internet, being able to market their professional expertise and skills to service clients worldwide. Professional services can be off-shored.
With the Philippines' surplus of educated experts, these professionals would no longer need to apply work abroad, since they can earn the same salary levels through cloud computing services.
Filipino pros in accounting, human resources management, marketing and advertising can offer themselves as consultants to multinational companies around the world.
These enterprises are seeking good and affordable professionals to help operational requirements including HR, marketing and planning, accounting, among others.
« go back