Dec
14

December 14, 2011 |

Leave a Comment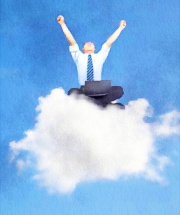 Universities and colleges in Cebu will be fully introduced into cloud computing technology, the fast growing technology trend as more and more companies are depending on the cloud-based financial and enterprise-resource planning software for their outsourcing needs.
Netsuite Inc., a leading provider of cloud-based software suites, is already partnering with the University of San Carlos, and aims to expand the program with Cebu Institute of Technology (CIT), University of Cebu (UC), and University of the Visayas (UV), and other universities.
Globally, Netsuite has 16 partner universities, which adopted NetSuite as a key component of their accounting degree curricula, these include; University of California-Los Angeles; University of Toronto; Mapua Institute of Technology; De La Salle Univesity and USC in Cebu.
These institutions have embraced NetSuite, for the same reasons that companies worldwide have shifted to NetSuite cloud from on-premise software.
Cloud computing promotes efficiency and productivity to gain a competitive advantage, to avoid hassles with system integration and break out of the vicious cycle of software and hardware upgrades with its high maintenance costs caused by on-premise software.
Cloud computing is mainly introduced in the third and fourth years of the degree programs. The next generation of graduates who can become managers, entrepreneurs, and business professionals can leave their classrooms and enter the job market with a stronger understanding of business operations and cloud computing.
As the demand for cloud-based business management solutions grow, the full introduction of cloud computing technology to tomorrow's business leaders is required to prepare them to the new business IT work environment.
Combined with professor developed curriculum, students can expect to learn the entire business process end to end, and learn how customers can make better and faster decisions with cloud computing software.
Likewise, the college faculty new to the program can access online training and download materials, to guide develop custom content for their courses.

Full Time Employee Outsourcing – Build and manage your own off-shore project team!
 Source: Dagooc, Ehda. "Software suites provider partners with Cebu Schools."
 14 December 2011. The Freeman. Accessed 14 December 2011. Link Here.
Comments
Recommended Providers
Recommended Articles
Ask the Expert
Please
click here
or send an email to
jeff@outsourcing.ph
with your questions about outsourcing.