Dec
21

December 21, 2011 |

1 Comment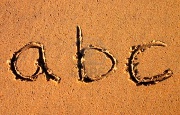 Cebu City, Philippines can become an alternative educational destination for international students. The city presents a lot of potential, especially on educational tourism.
Cebu and its academe can prepare for this type of tourism as a promising source of additional revenue.
The province's advantage is the untapped pool of excellent educators who can communicate well with foreign students.
Cebu makes an attractive destination to foreign students for education because of its tourist attractions, affordability of education and Cebuanos' English fluency.
Educational tourism is an emerging global trend that can propel growth in Cebu's tourism industry.
Tourism arrivals in Cebu grew by 11%, from 1.1 million arrivals in the first eight months of 2010 to 1.3 million in the first eight months of this year, according to Department of Tourism 7 records.
South Koreans are still Cebu's top travel market with more 250,000 arrivals this year.
Cebu could take advantage of the tourists that leisure companies bring in here. For instance, every month the travel company Dong Fang Leisure Philippines brings in 30,000 Chinese students for their educational tours.
When Cebu will take advantage of this, this increase tourist arrivals from China to Cebu by 30 percent.
In the promotion of educational tourism in Cebu, it would require adequate infrastructure such as decent boarding houses or integrated facilities. This would entail a huge investment for the City, its academe and the educational industry players.

Full Time Employee Outsourcing – Hire the best Education professionals for virtual learning!
Comments
Recommended Providers
Recommended Articles
Ask the Expert
Please
click here
or send an email to
jeff@outsourcing.ph
with your questions about outsourcing.