Dec
7

December 7, 2011 |

2 Comments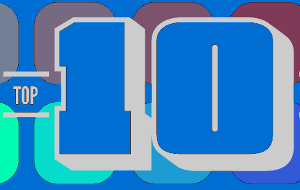 Business data processing solutions film Datamark shares its 10 business process outsourcing (BPO) trends for the coming year of 2012. Some trends are quite new, while others seem to be on-going developments.
THE NEW AND INTERESTING TRENDS:
1. The rise of mobile apps.
Executives and managers love the power, mobility and freedom that tablets and smart phones give them. In the year 2012, BPO providers will provide clients with mobile apps for monitoring and auditing outsourced processes.
2. "Social Network" contact center.
Customer commendations and complaints are no longer bound to phone calls and emails.
Contact centers will have social media savvy specialists whose job is to make customers happy and loyal in social networks such as Facebook, Google+, and Twitter and other social networks.
3. BPO got Game.
Business process engineers will use game mechanics to more and more business processes to make work more like play. For employees, game mechanics make repetitive processes more fun, keep goals clear and consistent, and deliver rewards (like paid vacation leaves, cash bonuses) to personnel based on work merit and job performance.
THE OLD, ON-GOING TRENDS:
4. Public-Private partnerships stimulate BPO attractiveness.
In the year 2012, nations aggressively compete for a slice of the global BPO market. Providers, industry groups and government agencies team up to develop incentives to attract BPO jobs. Like in the Philippines, investors are drawn in by tax breaks, the workforce's English skills and technological know-how.
5. The U.S. learns from international public-private alliances
The U.S. near shoring model—outsourcing processes to communities with low costs of living—will intrigue companies not satisfied with their offshore experiences.
6. BPO test grounds for innovation
Aside from developing innovations in-house, BPOs test third-party technologies in search of reliable and stable process solutions for their clients.
7. Latin America as an attractive near shoring destination.
English-Spanish language skills, a young, highly skilled BPO workforce, cultural similarities and a good time-zone fit—there's a lot to like about Latin America, especially labor differentials of 20 to 40 percent are factored in.
8. "The Cloud" will continue to be a popular and confusing IT marketing buzzword.
9. Economic uncertainty will boost outsourcing demand.
10. A shortage of skills at home turf will drive BPO and ITO worldwide.
Source:
DATAMARK. "10 Business Process Outsourcing Trends 
to Watch in 2012." 1 December 2011. 
Accessed 7 December 2011. Link Here.
Comments
Recommended Providers
Recommended Articles
Ask the Expert
Please
click here
or send an email to
jeff@outsourcing.ph
with your questions about outsourcing.